Common Applications of Ultrasound in Aesthetics
Improve patient safety with the new Clarius L20 HD – the world's first ultra-high frequency ultrasound in a handheld scanner! Facial vascular mapping takes just minutes. Impress patients and improve safety with ultra-high-definition imaging of the skin, muscles, vessels, and fascia. You'll gain confidence in your needle placement with dermal fillers to avoid vascular occlusions. Clear visualization of existing fillers and your needle makes it easy to dissolve fillers and treat complications. It's also ideal for superficial applications like microneedling and reconstructive/cosmetic facial surgery.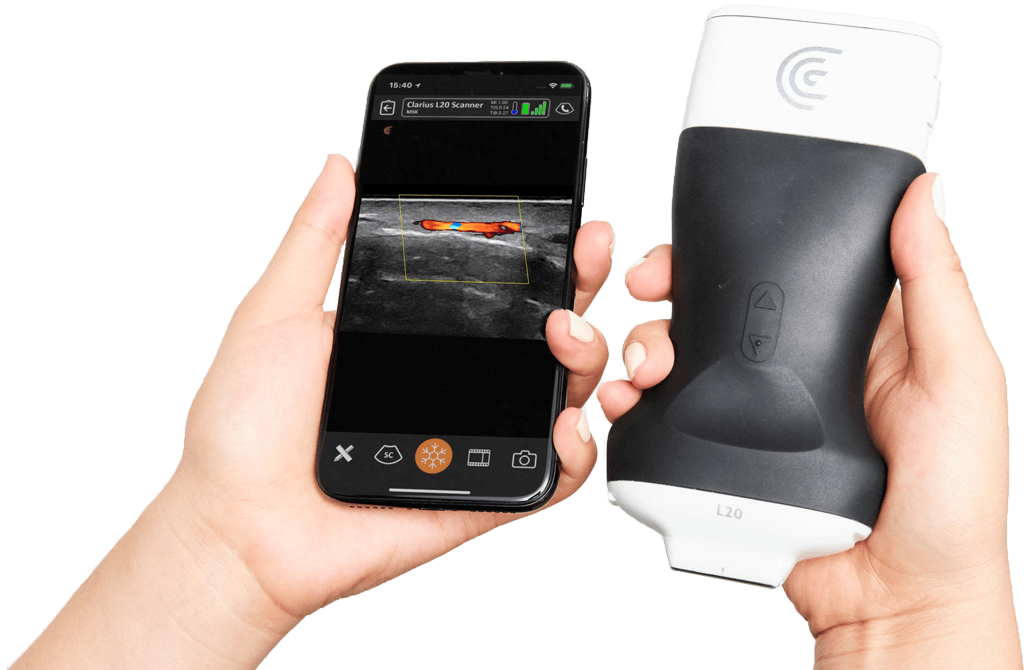 Hervorragende Bildgebung, der Sie vertrauen können
Clarius is the only handheld ultrasound with ultra-high frequency to 20 MHz. Wireless and affordable, it delivers exceptional superficial imaging for aesthetics. 
Specialized workflows and dedicated superficial presets.
Fast and ultra-clear imaging with automated AI optimization deliver best-in-class image quality.
Ideal für kleine Räume: Clarius HD passt in Ihre Tasche.
Without cords, cleaning and disinfection are simple and fast.
Pairs instantly with Android/Apple smart phones and tablets.
Kostenloser Cloud-Speicherplatz für eine unbegrenzte Anzahl von Benutzern.
Plastischer Chirurg
Dr. Arthur Swift, MD
"Ultrasound isn't the wave of the future in facial aesthetics, it's the tsunami of the present. Whether it's vascular mapping, diagnosing previous facial fillers, or treating adverse events, the technology is crucial to safe injection therapy. The Clarius L20 HD has revolutionized my practice through it's portability, ease of use and outstanding image quality. So much that it has become an integral part of our popular Swift Beauty physician teaching symposia."
L20 HD
Ultrahochfrequenter Linienschall
Ideal for superficial applications like cosmetic and reconstructive facial surgery and aesthetics.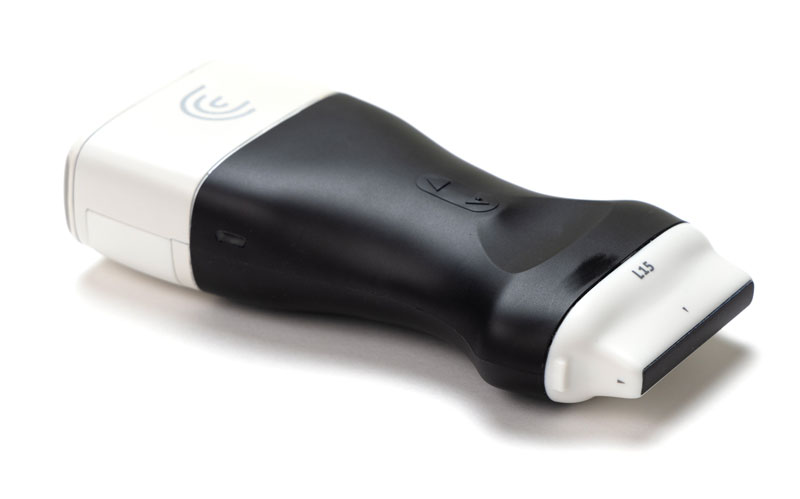 L15 HD
Hochfrequenz-Linear
Wählen Sie das L15, wenn Sie in erster Linie daran interessiert sind, außergewöhnliche Details zu sehen, wenn Sie Untersuchungen der Brust und oberflächliche Untersuchungen durchführen.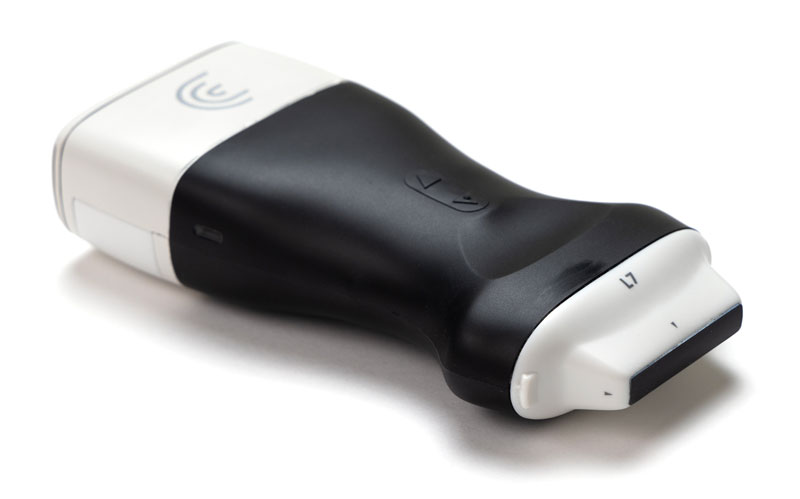 L7 HD
Linear
Ideal für die Untersuchung der Integrität von Brustimplantaten, die Beurteilung und Behandlung von Seromen, TAP- und Pect-Blöcke, sichere BBL-Fetttransplantation und mehr.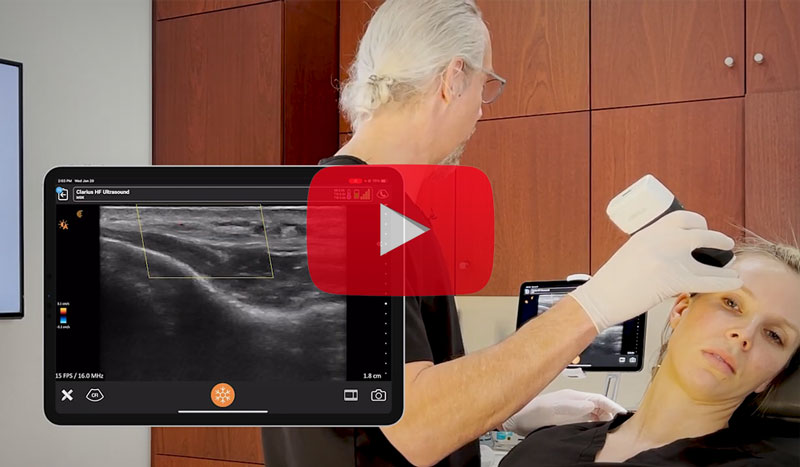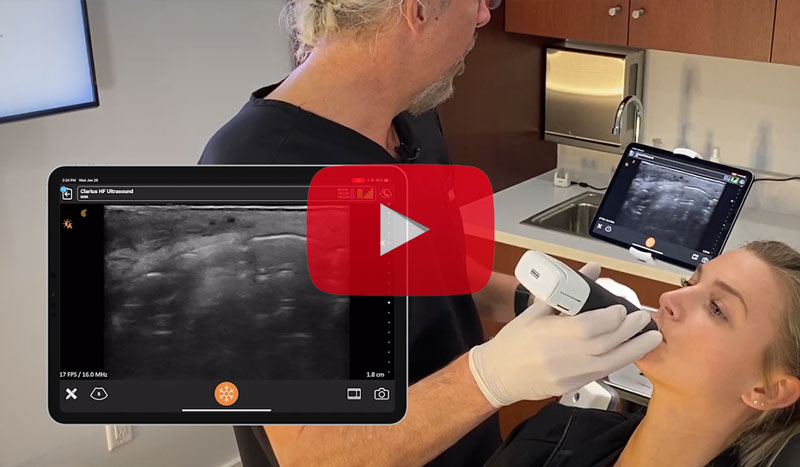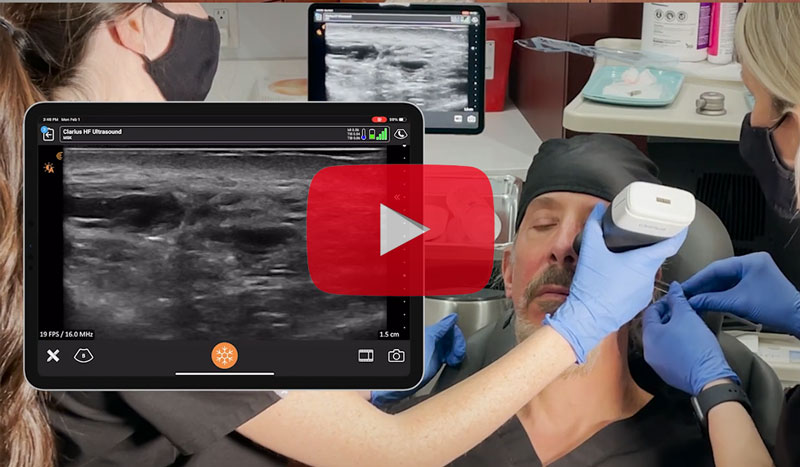 On Demand Webinar
Ultrasound in Facial Aesthetics: Vascular Mapping, Evaluating Fillers and Complications
Speaker: Dr. Steven F. Weiner, MD - Otolaryngology, Head and Neck Surgeon - Specializing in Facial Plastic Surgery
The real dangers of blind injections and how to eliminate them
Vascular mapping to confirm the location, size and depth of arteries
How to identify and characterize previously placed fillers
Guiding injections to dissolve HA fillers and placing steroids in granulomas
After injecting 28 vials of Hylenex blood profusion over several hours failed to reverse a vascular occlusion that occurred following a filler injection to the lips and chin, it was time to call Dr. Stella Desyatnikova, MD. "We injected the lump of filler with only half a vial of hyaluronidase under ultrasound guidance. The patient's facial skin looked good the next day and she is now completely back to normal."
MedStar Georgetown University Hospital
Dr. Kenneth Fan, MD
"The thing that I most appreciate about the Clarius L20 ultrasound is that it is highly portable, which is absolutely important for plastic surgeons. We go from floor to clinic to OR. To be able to have something that you can just throw in your bag, pull up the iPad and just see what you need to see – I mean, it's an absolute game-changer. Even though I'm new to ultrasound, the app and device is phenomenally easy to use."
According to the American Academy of Dermatology, as the popularity of non-surgical fillers has grown, so has the ...
Lesen Sie mehr

→
Sprechen Sie mit einem Experten, um mehr zu erfahren
⚠️Hinweis: Der Clarius-Ultraschall ist zur Verwendung durch medizinisches Fachpersonal bestimmt
Mit der Angabe meiner E-Mail-Adresse erkläre ich mich einverstanden, Einladungen zu Clarius-Webinaren, Fallstudien, Whitepapers und mehr zu erhalten. Ich kann mich jederzeit  wieder abmelden.  Datenschutzrichtlinie.