Instant Access to Clear Imaging
With Clarius handheld ultrasound, students can focus on learning ultrasound anatomy instead of spending time mastering a complicated ultrasound machine. High resolution imaging makes it easy to correctly identify and learn anatomy.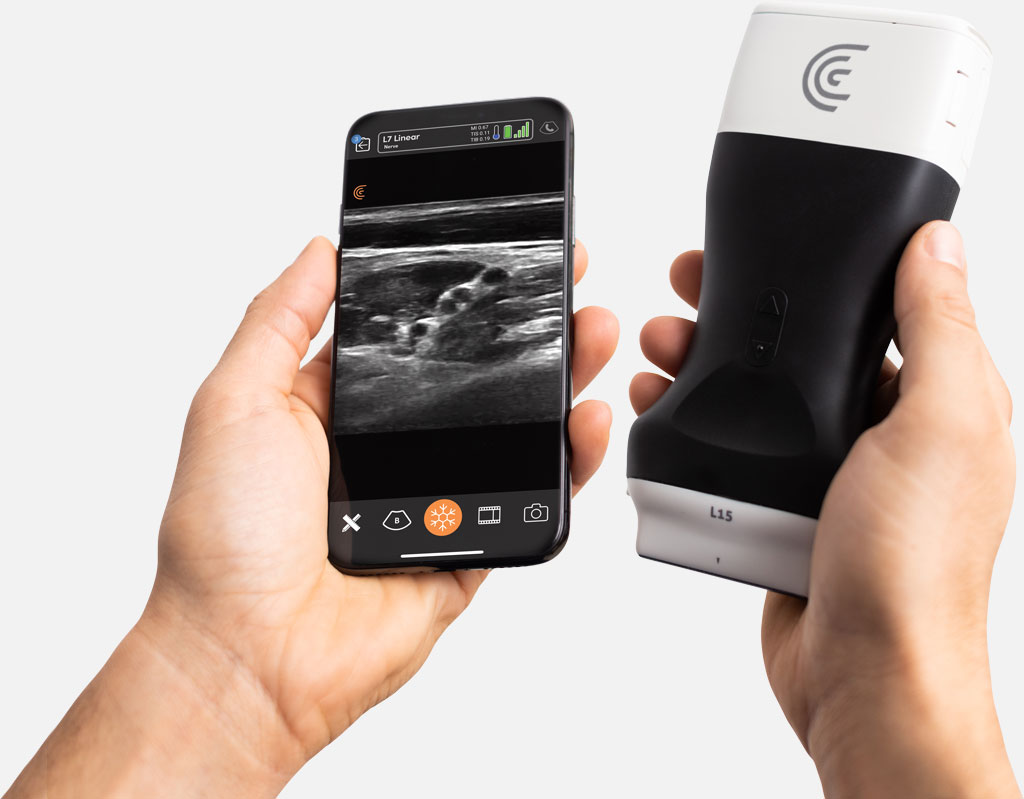 Our powerful AI optimizes the image automatically.
Clarius makes ultrasound affordable with all-inclusive pricing for unlimited users.
Clarius Cloud enables easy image management and a secure platform to  review and share without user limits.
Clarius Cast is ideal for real-time group instruction – students can watch scanning on their own devices!
Clarius Telemedicine lets students request a second opinion by sending a link via text or email.
Easy to share – simply download the iOS or Android app on your smart device and create an account.
Radiology / Medical Education
Petter Tonseth, MD
"The Clarius device is an interesting educational tool because it allows the power of a full ultrasound machine to be in the hands of students. They can have it at the bedside; they can have it in their pocket to have it with them wherever they are. Going forward, I see it being something that they will be able to use on a daily basis on the wards and with patients that they see."
Save, Manage, Share Exams for Review on Clarius Cloud
Secure and HIPPA compliant, the Clarius Cloud is an ideal platform to save, manage and store student ultrasound exams. Users can make notes, send exams for review, export PDF reports and more. Exams can be accessed from anywhere with an Internet Connection. Clarius Cloud storage is included for unlimited users with every scanner.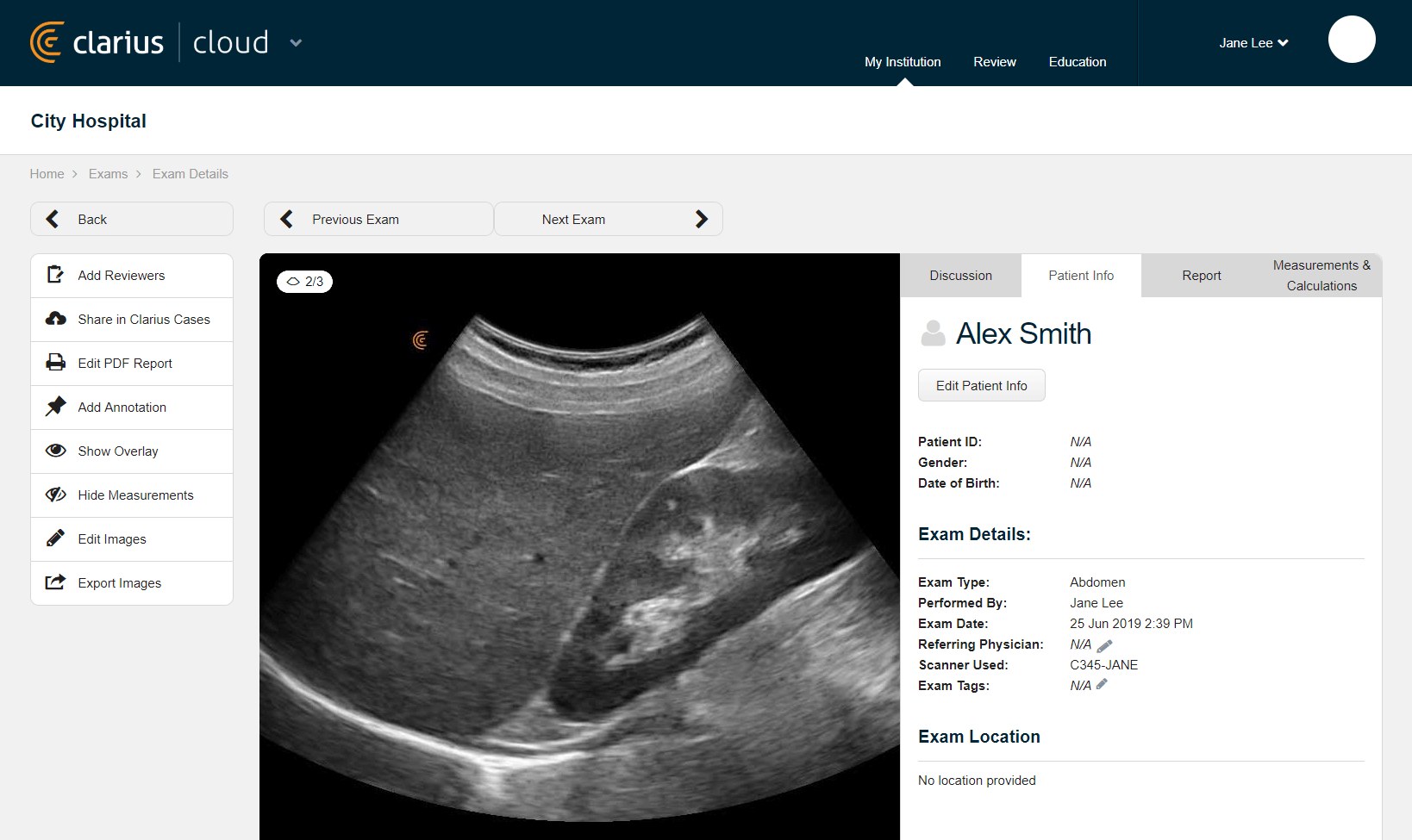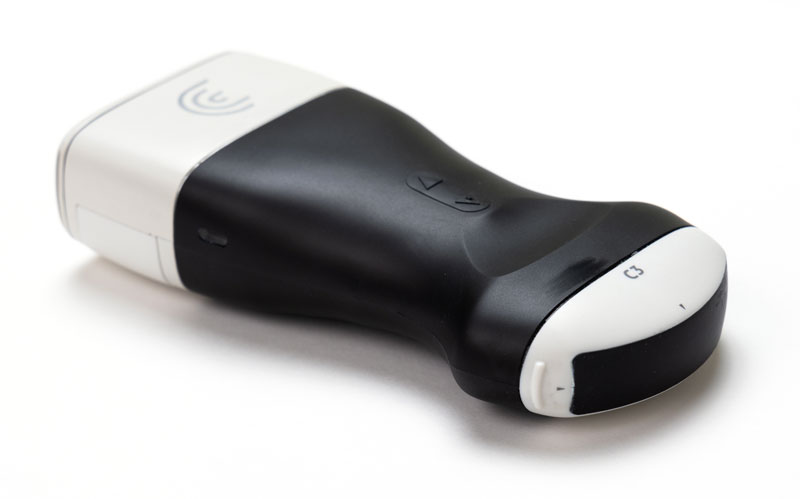 C3 HD
Multifunktionell
Ideal zum Scannen von Herz, Lunge, Blase, Gefäßzugang und oberflächlichen Bereichen.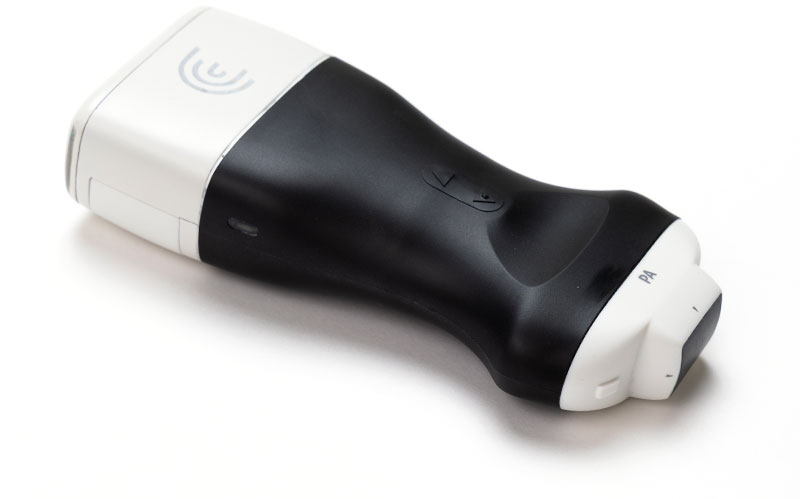 PA HD
Herz/EMED
Konzipiert für bettseitige Kardiologie,
Abdomen-Scanning und Gefäßzugang.
Many professional associations are taking conferences virtual this year and are incorporating new technologies to increase interactivity with ...
Lesen Sie mehr

→
Talk to An Expert to Learn More