Branchenbester für MSK-Bildgebung
Der Clarius HD, von dem weithin angenommen wird, dass es die beste Bildqualität unter den tragbaren Ultraschallsystemen liefert, ist leicht zu erlernen und zu bedienen. Durch die sofortige Bildgebung des Bewegungsapparats entfällt langwieriges Abtasten, um die diagnostische Genauigkeit und die Operationsplanung zu optimieren. Sie werden die Anatomie und Ihre Nadel in Echtzeit deutlich sehen, um eine 100%ige Genauigkeit bei der Durchführung tieferer Injektionen zu erreichen. Clarius HD macht das Rätselraten bei der Schmerzbehandlung überflüssig und erhöht das Vertrauen und die allgemeine Patientenerfahrung.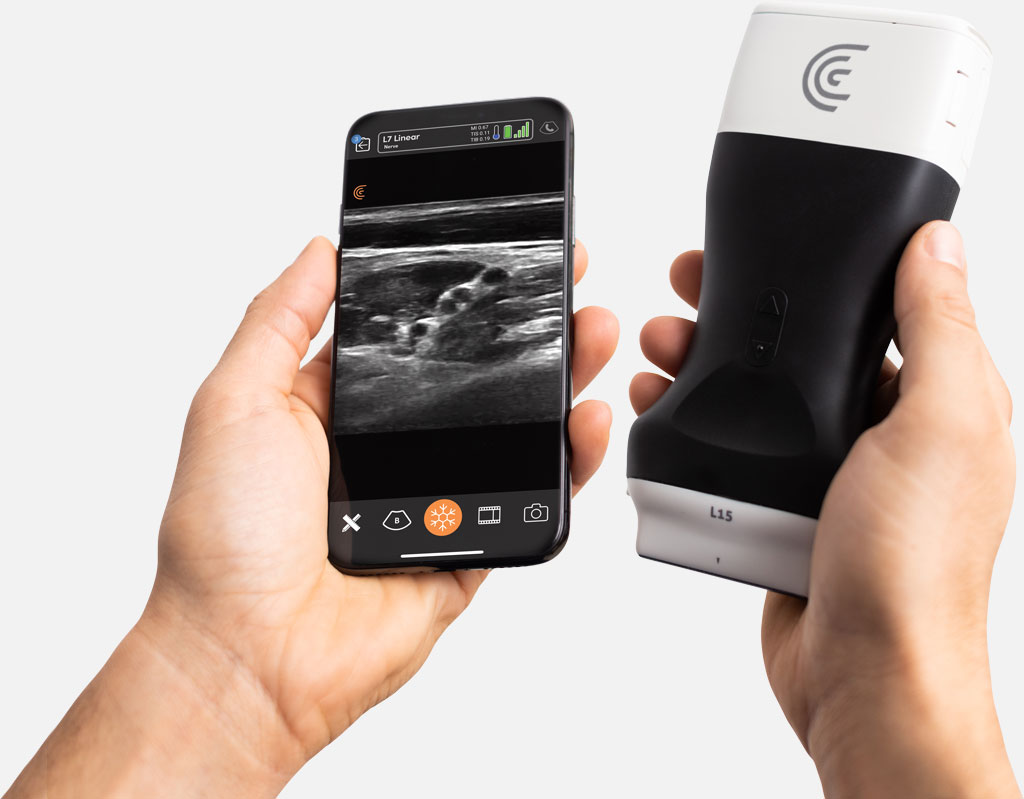 Nerven- und fortgeschrittene MSK-Voreinstellungen für diagnostische und interventionelle Eingriffe und Verfahren ermöglichen eine einfache, punktuelle und schnelle Bildgebung.
Ohne Drähte und komplizierte Einstellungen können Sie sich auf die schnelle und präzise Schmerzlinderung konzentrieren.
Leicht zu desinfizieren oder mit einer sterilen Hülle abzudecken.
Add Nadel-Verstärkung optional software to accurately guide difficult procedures.

Start the scanner and launch the app on your Apple or Android device to start scanning within seconds.

Erhalten Sie kostenlosen Zugang zu Clarius Cloud um Untersuchungen zu speichern und zu verwalten, PDF-Berichte zu exportieren und vieles mehr.
Sparen Sie Platz mit Clarius - tragen Sie es in Ihrer Tasche!
"Drahtloser Ultraschall ermöglicht es mir, mich mehr auf meinen Patienten zu konzentrieren, ohne dass Kabel meinem Nervenblock in die Quere kommen. Sie können ihn von Büro zu Büro tragen, in Ihren Laborkittel stecken und ihn bei der Schmerzvisite verwenden. Die Bildqualität ist hervorragend. Mit der Vielseitigkeit des iPad und der Clarius Cloud können Sie eine Menge gute Arbeit leisten und vielen Menschen helfen."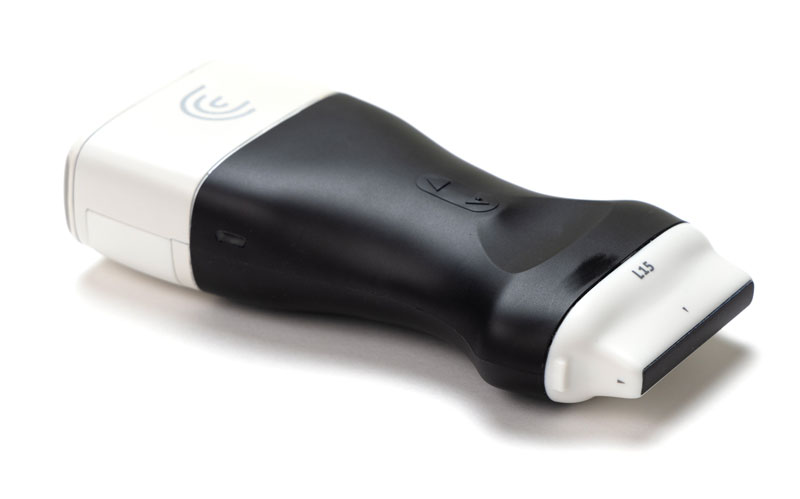 L15 HD
Hochfrequenz-Linear
Wählen Sie den L15, wenn Sie in erster Linie daran interessiert sind, bei oberflächlichen Untersuchungen außergewöhnliche Details zu sehen.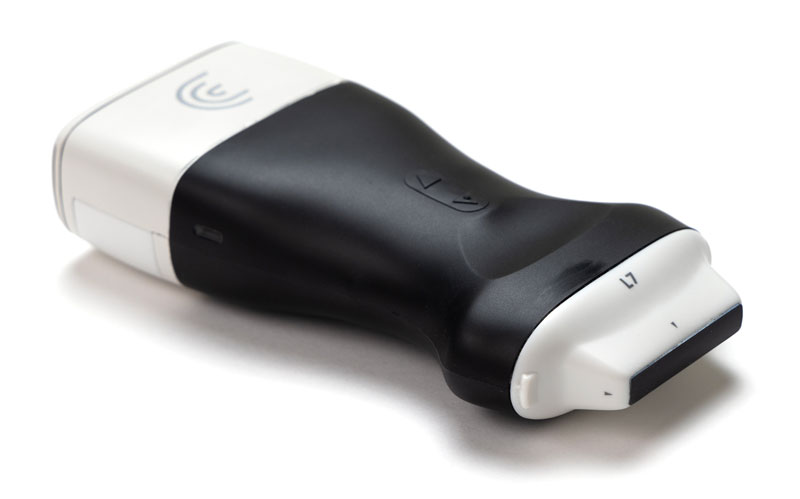 L7 HD
Linear
Wählen Sie den L7, wenn Sie tiefe und oberflächliche Untersuchungen durchführen.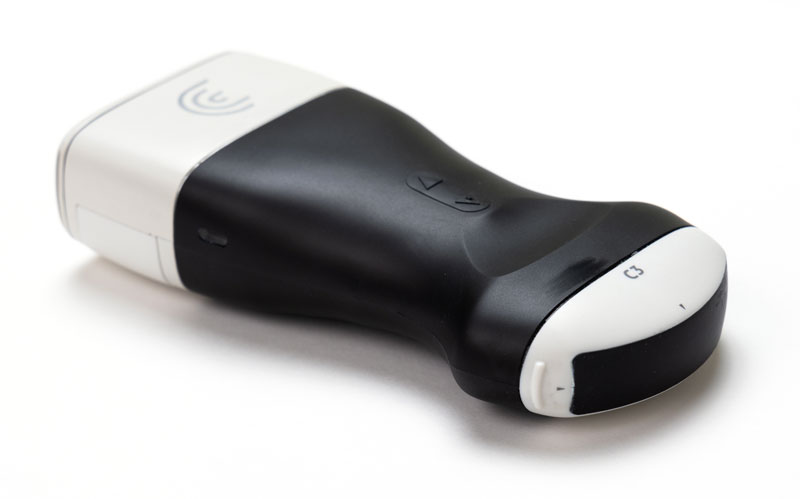 C3 HD
Curvilinear
Der C3 ist geeigneter, um tiefere Strukturen wie die Hüften, Piriformis und den unteren Rücken zu untersuchen.
Rückerstattungsinformationen für Klinische Ultraschall-Untersuchungen in den Vereinigten Staaten
Laden Sie unsere empfohlene Kurzanleitung zu den 2020 CPR-Codes und Zahlungsbeträgen für diagnostische Ultraschall-Untersuchungen herunter, die von medizinischen Fachkräften in den Vereinigten Staaten durchgeführt werden.
Sprechen Sie mit einem Experten, um mehr zu erfahren