Allgemeine Anwendungen von diagnostischem Ultraschall
Der Einsatz von Ultraschall in der plastischen Chirurgie verbessert nachweislich die Verfahrensergebnisse, minimiert Komplikationen und ermöglicht eine umfassende Nachsorge, was das Vertrauen und die allgemeine Patientenerfahrung erhöht. Er wird routinemäßig zur Untersuchung der Integrität von Brustimplantaten, zur Beurteilung und Behandlung von Seromen, TAP- und PECS-Blockaden und zur sicheren BBL-Fetttransplantation eingesetzt. Es wird auch zur Erkennung tiefer Venenthrombosen und zur gezielten Anleitung von Patienten, die sich einer abdominalen Fettabsaugung unterziehen, eingesetzt. Clarius liefert hochauflösende Bildgebung in einem speziellen Hochfrequenz-Scanner, um die Diagnose zu beschleunigen, Eingriffe zu steuern und Risiken zu reduzieren.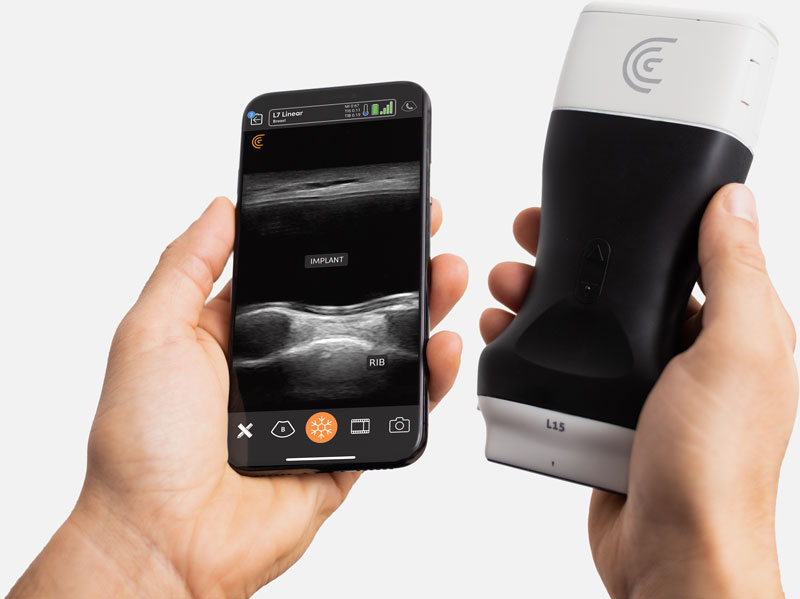 Hervorragende Bildgebung, der Sie vertrauen können
Die ultraportablen Clarius Ultrasound Scanner liefern die Leistung und Bildqualität herkömmlicher Systeme zu einem Bruchteil der Kosten.
Fachkundige Arbeitsabläufe und spezielle Voreinstellungen für die plastische Chirurgie.
Schnelle und klare Bildgebung mit automatisierter KI-Optimierung liefern die beste Bildqualität der Branche.
Ideal für kleine Räume: Clarius HD passt in Ihre Tasche. 
Ohne störende Kabel im Weg sind Reinigung und Desinfektion einfach und schnell.
Verbindet sich sofort mit den meisten aktuellen Android- und Apple-Smartphones und -Tablets.
Kostenloser Cloud-Speicherplatz für eine unbegrenzte Anzahl von Benutzern.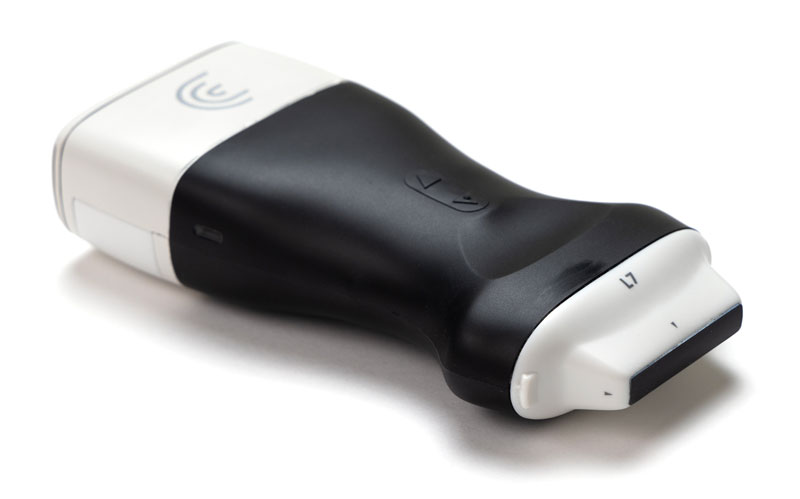 L7 HD
Linear
Ideal for examining breast implant integrity, evaluating and treating seromas, TAP and Pect blocks, safe BBL fat grafting and more.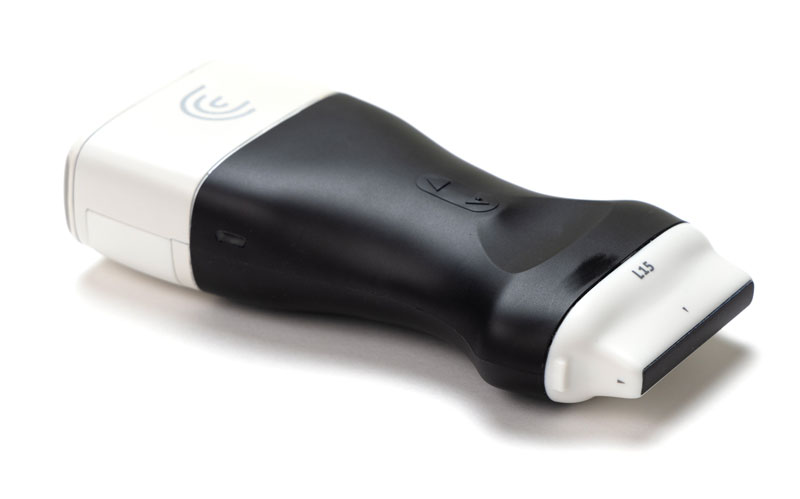 L15 HD
Hochfrequenz-Linear
Choose the L15 if you're primarily interested in seeing exceptional detail while performing breast and superficial exams.
L20 HD
Ultra-High Frequency Linear
Ideal for superficial applications like reconstructive and cosmetic facial surgery.
Hedden and Gunn Plastic Surgery
Dr. Bill Hedden
"Ich verwende Ultraschall in unserem Büro seit über 6 Jahren und es erschien mir wegen der Art des Ultraschalls immer so kompliziert. Wenn man nicht in der Anwendung der Systeme geschult ist, kann es sehr überwältigend sein. Nun, Clarius hat das durch ihre Software behoben, die es Ihnen ermöglicht, einfach den Bereich auszuwählen, an dem Sie arbeiten, und die Einstellungen für Sie automatisiert. Es ist tragbar... einfach perfekt für das, was wir tun. Ich trage es jetzt während der Klinik in meiner Manteltasche, und es gibt kein Rätselraten und keine unnötigen Nadelstiche mehr, wenn es ein Serom nach einer Bauchstraffung oder einer Fettabsaugung gibt. Außerdem weiß ich jetzt sicher vor der Operation, ob es sich um ein gerissenes Silikonimplantat handelt."
Marc J. Salzman, MD, FACS, seit 2018 Kunde von Clarius, ist in Louisville für seine hochmodernen Techniken der plastischen Chirurgie bekannt. Er ist ein zweifach Board-Certified Ästhetisch-Plastischer Chirurg, der seit 1992 in Louisville praktiziert. Er teilt seine Gedanken darüber mit, warum er von seinem traditionellen Ultraschallsystem auf Clarius umgestiegen ist. "Als plastischer Chirurg...
Sprechen Sie mit einem Experten, um mehr zu erfahren