Watch Kylie's Ultrasound Demo
Discover how easy and affordable it is to add wireless handheld ultrasound to your vet practice to speed diagnosis for animals small, medium and large. Clarius brings high definition imaging with dedicated animal presents to your iOS or Android device so you can increase revenues with ultrasound billing while impressing clients with better animal care.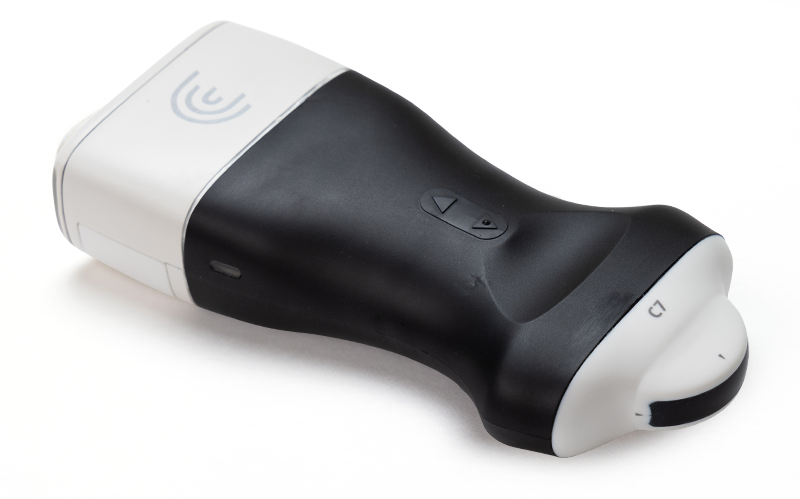 C7 Mikrokonvex vet
Kleine und mittelgroße Tier-Scanner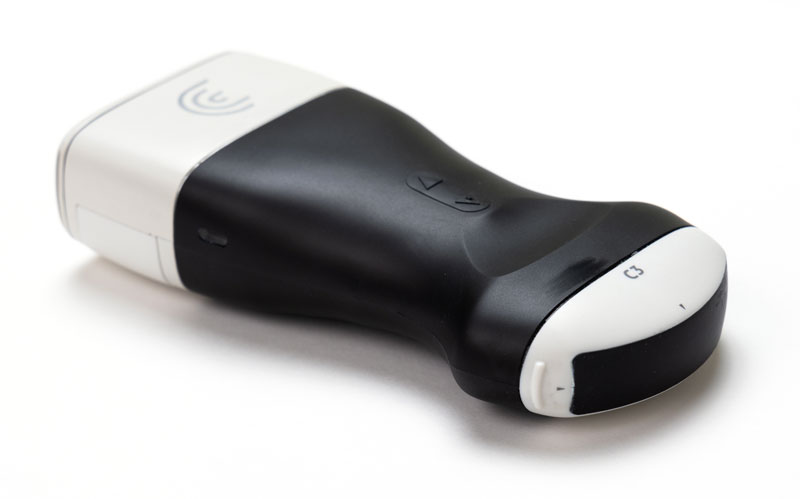 C3 Convex Vet
Large Animals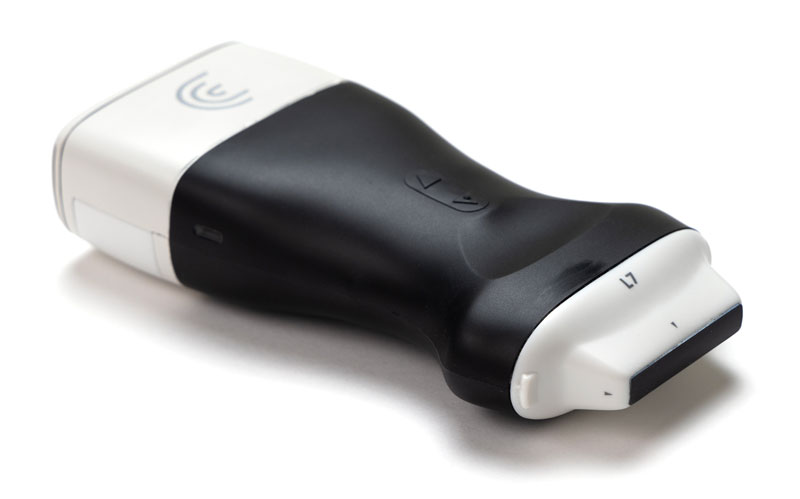 L7 Linear Vet
Pferde
Tippen, drücken und wischen mit der Clarius-App
Auf iOS und Android
Beginnen Sie mit dem Scannen innerhalb von 10 Sekunden, nachdem Sie den Scanner und die Clarius-App gestartet haben. Wählen Sie aus KI-unterstützten Voreinstellungen aus, um sofortige Anpassungen für ein großartiges Bild zu bekommen.
Mit dem Clarius zu scannen ist wie die Kamera-App auf Ihrem Handy zu benutzen. Tippen Sie, um die Modi zu wechseln, drücke Sie zum Zoomen und gleiten Sie nach oben und unten, um die Verstärkung zu ändern und mehr.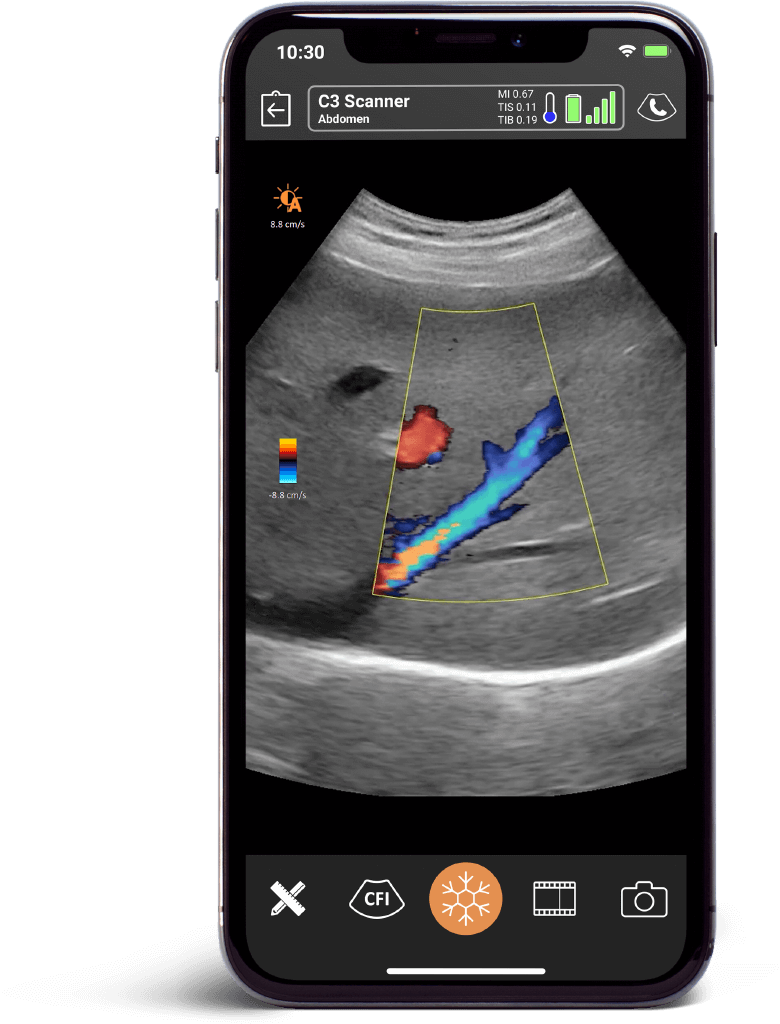 Wählen Sie in der Clarius App aus, wo Sie Untersuchungen abspeichern und hinschicken wollen.
Senden Sie Untersuchungen zu einem DICOM-konformen Server* oder speichern Sie Untersuchungen auf Ihrem Handy. Jeder Clarius-Scanner kommt auch mit kostenloser Cloud-Speicher- und Untersuchungsverwaltung.
* DICOM ist eine Premium-Funktion.
Wir haben den Clarius Ultrasound gekauft, weil er am wirtschaftlichsten und am einfachsten zu benutzen war. Sie müssen sich nicht mit lauter Einstellungen herumschlagen. Sie schalten ihn einfach an beginnen mit dem Ultraschall.
Dr. Lori Keeler, Veterinarian

Willow Park Animal Clinic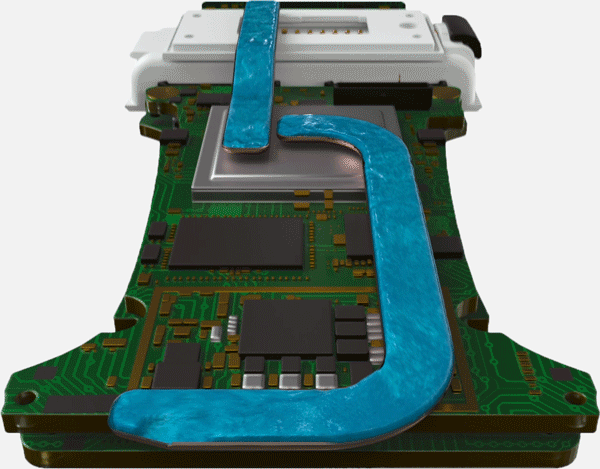 Cool bleiben und länger scannen
Unterstützt von einer auswechselbaren und wiederaufladbaren Batterie lässt Clarius Sie auch dann scannen, wenn Sie keine verlässliche Energiequelle zur Hand haben. Auch wenn wir wissen, dass die meisten unserer Nutzer nicht über längere Zeit scannen, haben wir ein Flüssigkühlersystem in dem neuen Clarius Scanner installiert. Es verhindert, dass das Gerät überhitzt, sodass Sie, wenn nötig, ununterbrochen für bis zu 45 Minuten scannen können.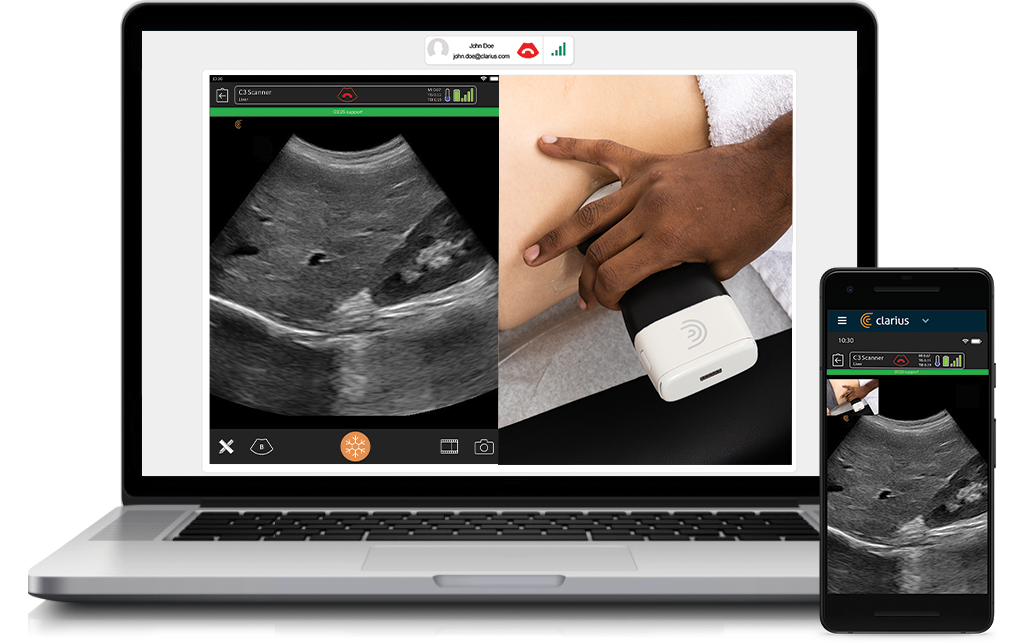 Ultraschall-Telemedizin Einfach Gemacht
With Clarius Live, you can send a link to enable recipients to view your scan on whatever device they're using.
Wandering Vet
Adam Behrens, VMD
"The Clarius C7 HD microconvex scanner provides images as good as I've seen on large console machines.  Its small size allows me to bring it with me to every appointment. In turn, I have been able to significantly increase the quality of care that I provide by diagnosing problems quickly and easily with certainty."
Talk to An Expert to Learn More