L'ultime système à ultrasons portatif
Les échographes sans fil Clarius qui fonctionnent à l'aide d'une application permettent de réaliser rapidement des échographies aux images nettes et précises sur le lieu d'intervention. Couvrez complètement l'échographe et votre smartphone pour réduire le risque d'infection.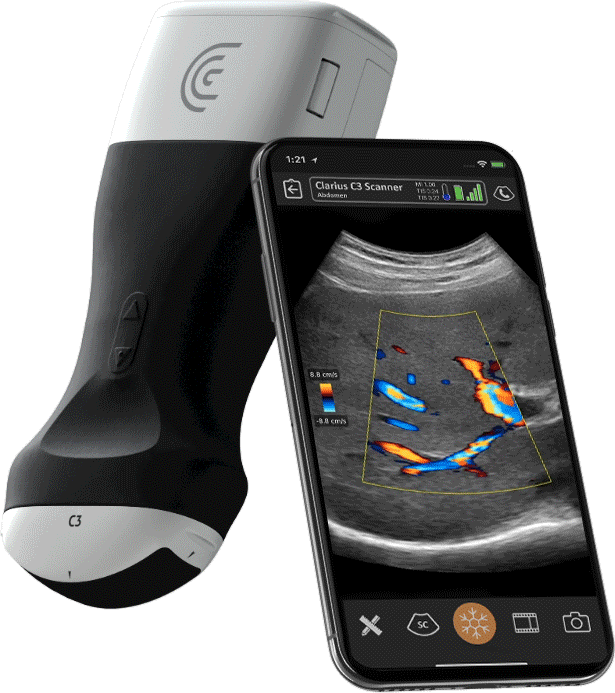 Examen FAST étendu
Le Dr Dan Kim fait la démonstration d'un examen eFAST (extended Focused Assessment with Sonography in Trauma) avec l'échographe portable Clarius.
Obtenez plus
pour moins.
Pas de frais cachés ni de coûts récurrents 
Clarius Tablet Stand
Making Wireless Ultrasound Ultra-Portable for Healthcare Institutions
With a small footprint, the Tryten Nova Pro rolling stand holds two charging stations to dock your wireless Clarius HD scanners. Finally, the image quality and performance of high-end laptop machines in a wire-free package that is highly mobile, affordable and easy to disinfect.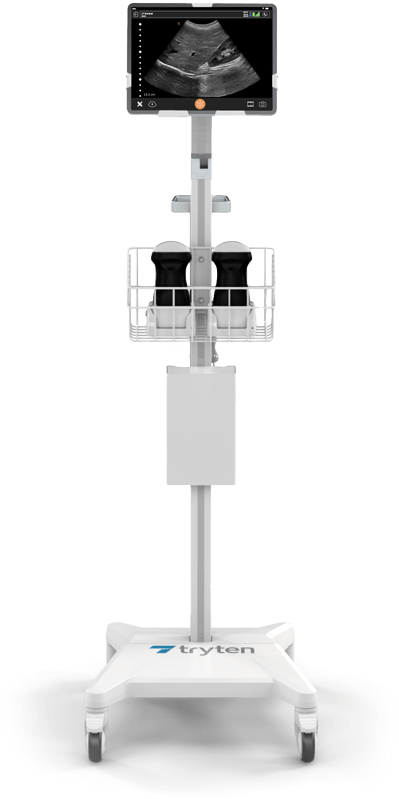 Inclus avec chaque échographe
Minimiser l'exposition grâce à la télémédecine
Vous essayez de réduire votre exposition au coronavirus en limitant vos déplacements ? Avec Clarius Live Télémédecine, vous pouvez superviser et surveiller de multiples examens échographiques en temps réel, où que vous soyez dans le monde. En savoir plus.
En savoir plus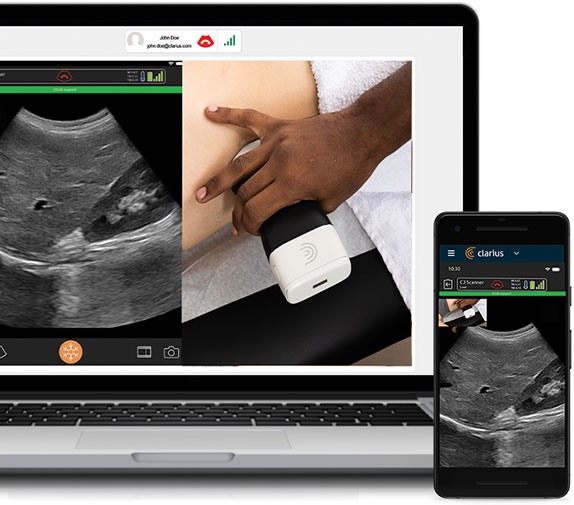 Des solutions de stockage flexibles
Choisissez où vous voulez envoyer et stocker les examens dans l'application Clarius
Envoyez les examens à n'importe quel serveur conforme à la norme DICOM*, ou stockez les examens sur votre téléphone. Quand vous achetez un échographe Clarius vous profitez également d'un logiciel de gestion des examens et d'un stockage des données gratuit dans le cloud.
*DICOM est une fonction premium.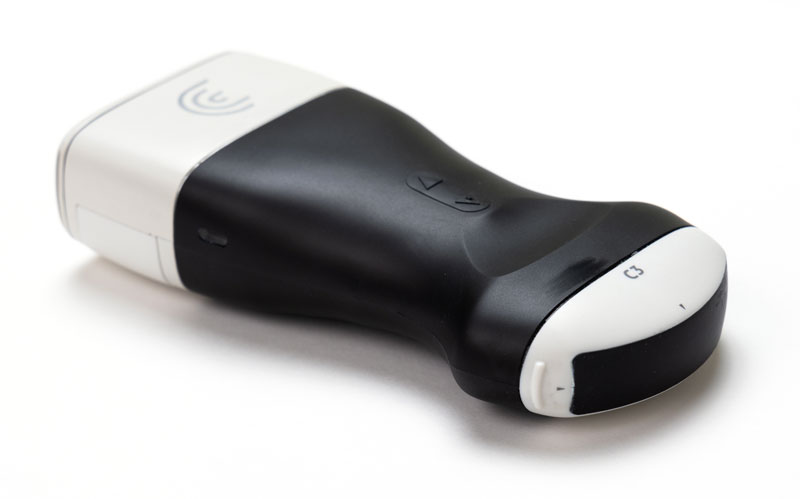 C3 HD
Polyvalent
Ideal for scanning everything from cardiac, lung, bladder, vascular access to superficial.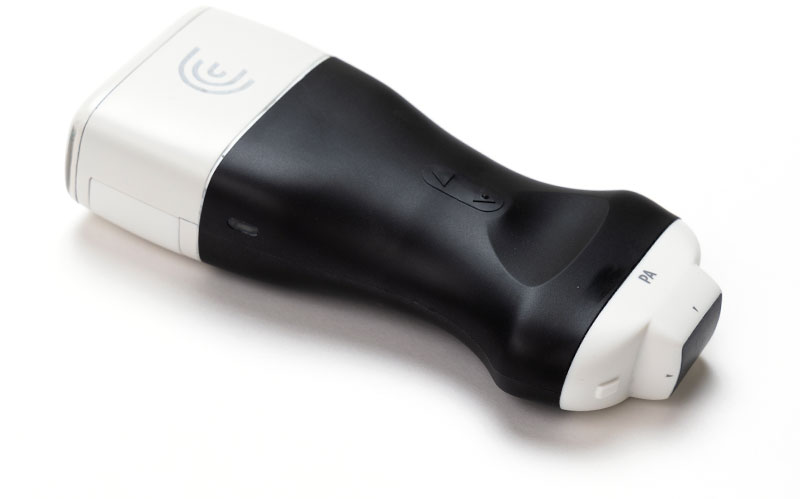 PA HD
Cardiologie/Médecine d'urgence
Designed for bedside cardiac, lung, abdominal scanning and vascular access.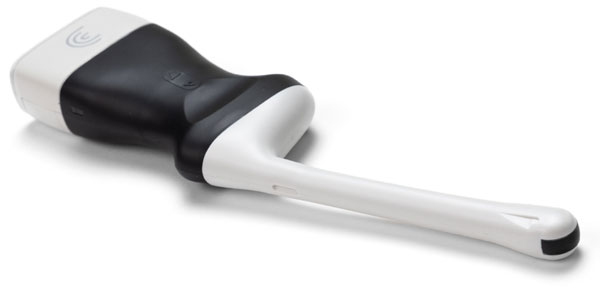 EC7 HD
Échographie endocavitaire
Idéal pour les examens obstétriques et gynécologiques ainsi que pour la médecine reproductive.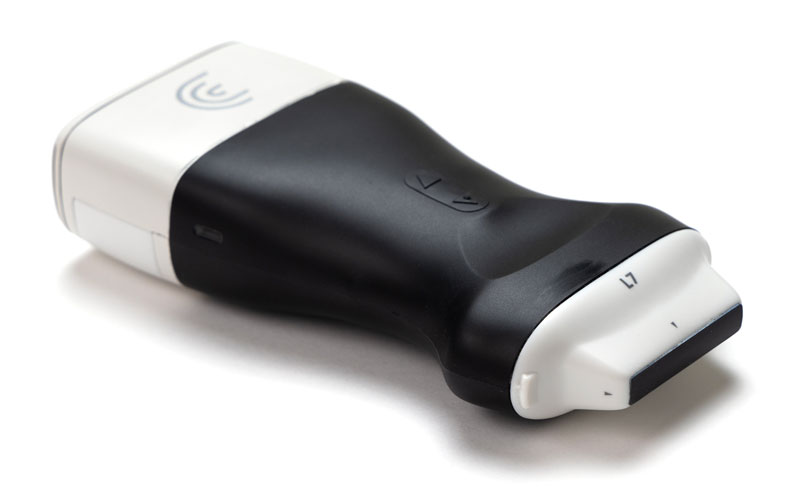 L7 HD
Échographe Linéaire
Ideal for scanning lung, vascular access, and superficial up to 11 cm.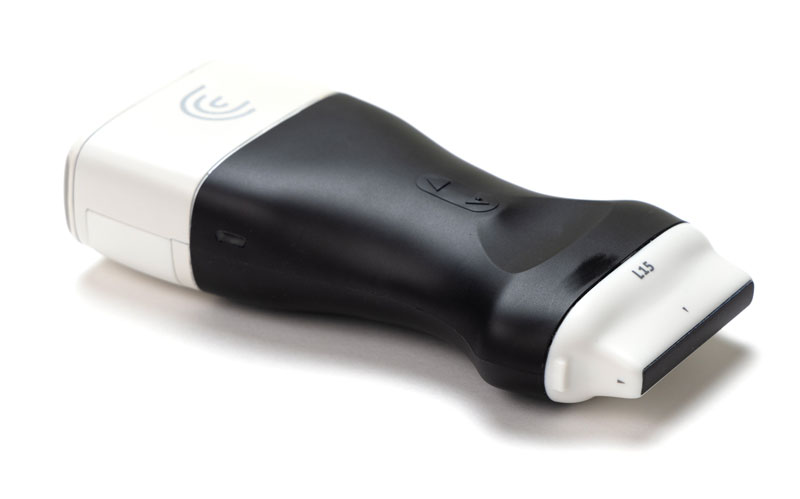 L15 HD
Linéaire à haute fréquence
Ideal for scanning lung, vascular access, and superficial up to 7 cm.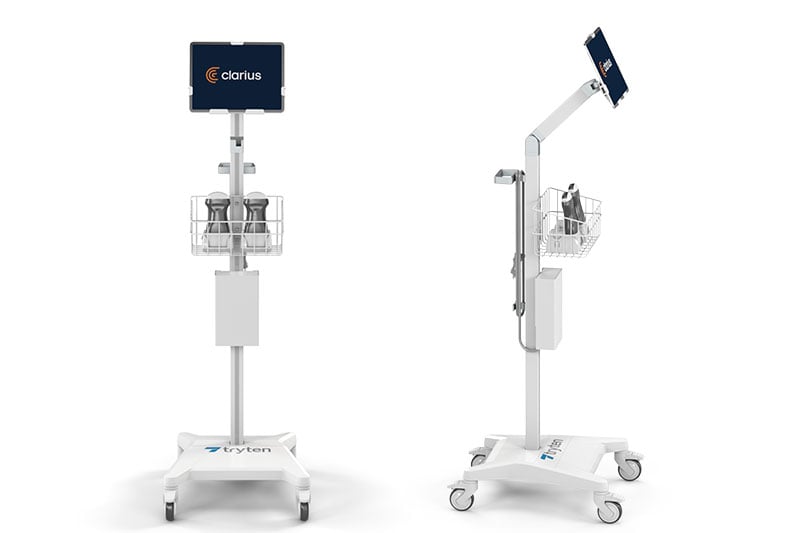 Tryten Nova PRO
Clarius Tablet Stand
Add an iPad Pro and the Clarius 2-in-1 Charging Station for ultra mobility.
A paper recently published by the World Federation for Ultrasound in Medicine in the Ultrasound in Medicine and ...
En savoir plus

→
Renseignements sur le remboursement des examens échographiques cliniques aux États-Unis
Téléchargez notre guide de référence rapide des codes CPT 2020 et du coût des examens échographiques cliniques effectués par des professionnels de la santé aux États-Unis.
Parlez à un expert pour en savoir plus
⚠️Note : Clarius Ultrasound est destinée à être utilisée par les professionnels de la santé