Book a Live Ultrasound Demo with an Expert
See Clarius HD in action to discover how fast, easy and affordable it is to add high definition ultrasound to your practice.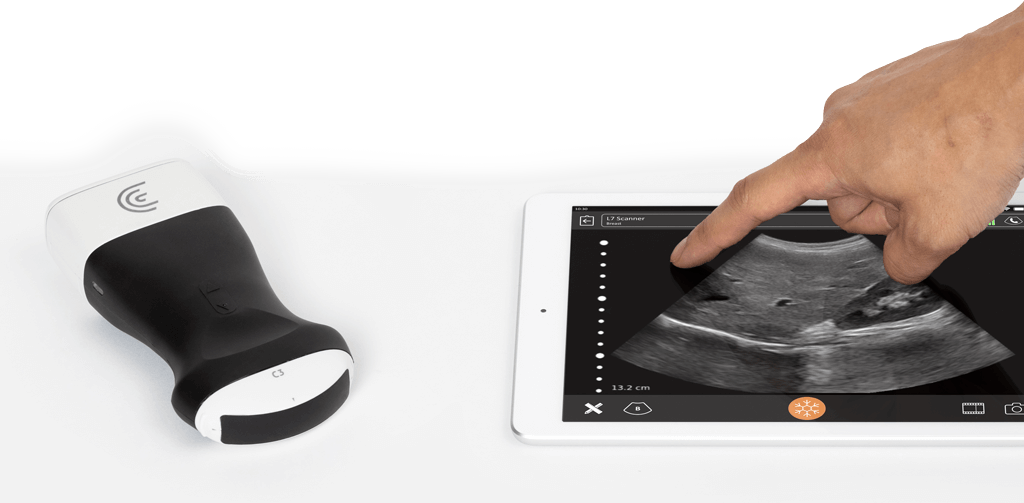 Inclus avec chaque échographe
La télémédecine en toute simplicité
Avec Clarius Live, vous pouvez envoyer un lien au destinataire pour lui permettre de visualiser votre échographie en temps réel sur l'appareil qu'il utilise.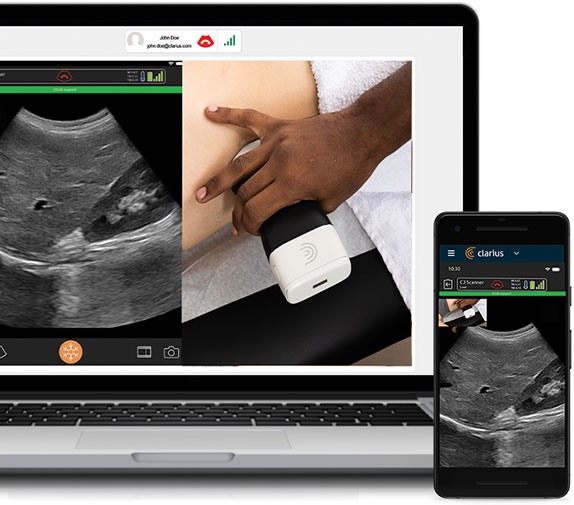 Des solutions de stockage flexibles
Choisissez où stocker et envoyer les examens à partir de l'application Clarius
Envoyez les examens à n'importe quel serveur conforme à la norme DICOM*, ou stockez les examens sur votre téléphone. Quand vous achetez un échographe Clarius vous profitez également d'un logiciel de gestion des examens et d'un stockage des données gratuit dans le cloud.
*DICOM est une fonction premium.
No. There are NO additional fees or subscription fees.
They are assembled in Canada with the highest quality control measures.
Clarius HD scanners and accessories are available for purchase in many countries –  get the latest les autorisations de mise sur le marché, cliquez ici. For geographies without regulatory clearance, first-generation Clarius ultrasound scanners may still be available. Please contact us for details about your region.
Grâce à notre programme de reprise, nous disposons d'échographes Clarius de première génération (V1) qui ont été remis à neuf selon les spécifications d'origine et sont accompagnés d'une garantie. Contactez-nous pour connaître les prix.