Watch Kylie's Ultrasound Demo
Discover how easy and affordable it is to add wireless handheld ultrasound to your vet practice to speed diagnosis for animals small, medium and large. Clarius brings high definition imaging with dedicated animal presents to your iOS or Android device so you can increase revenues with ultrasound billing while impressing clients with better animal care.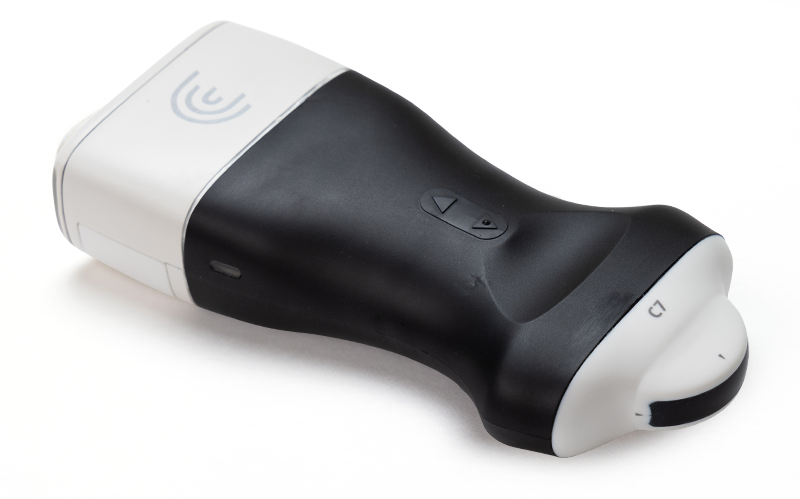 C7 Microconvexe Vétérinaire
Échographe pour animaux de petite et moyenne taille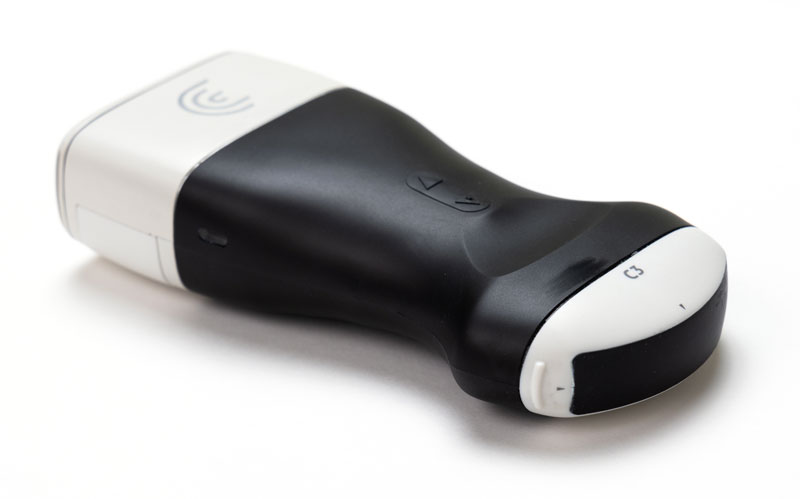 C3 Vétérinaire Convexe
Large Animals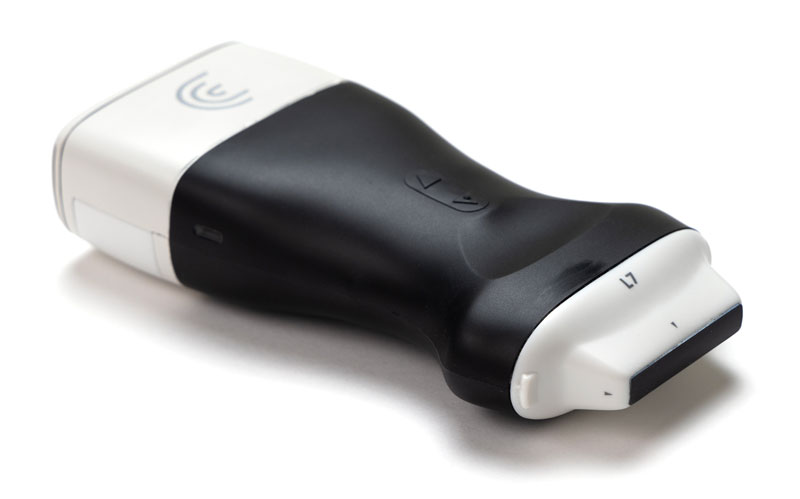 L7 Vétérinaire Linéaire
Équin
Avec l'application Clarius, il suffit d'appuyer, de pincer et de faire glisser votre doigt sur l'écran
Compatible avec les appareils iOS et Android
Commencez l'examen dans les 10 secondes qui suivent la mise en marche de l'échographe et le lancement de l'application Clarius. Choisissez parmi les réglages prédéfinis et obtenez instantanément une image de qualité automatiquement ajustée par IA.
Faire une échographie avec les appareils Clarius, c'est comme utiliser l'application de l'appareil photo de votre téléphone. Appuyez sur l'écran pour changer de mode, pincez pour zoomer, faites glisser votre doigt vers le haut ou vers le bas pour changer le gain, etc.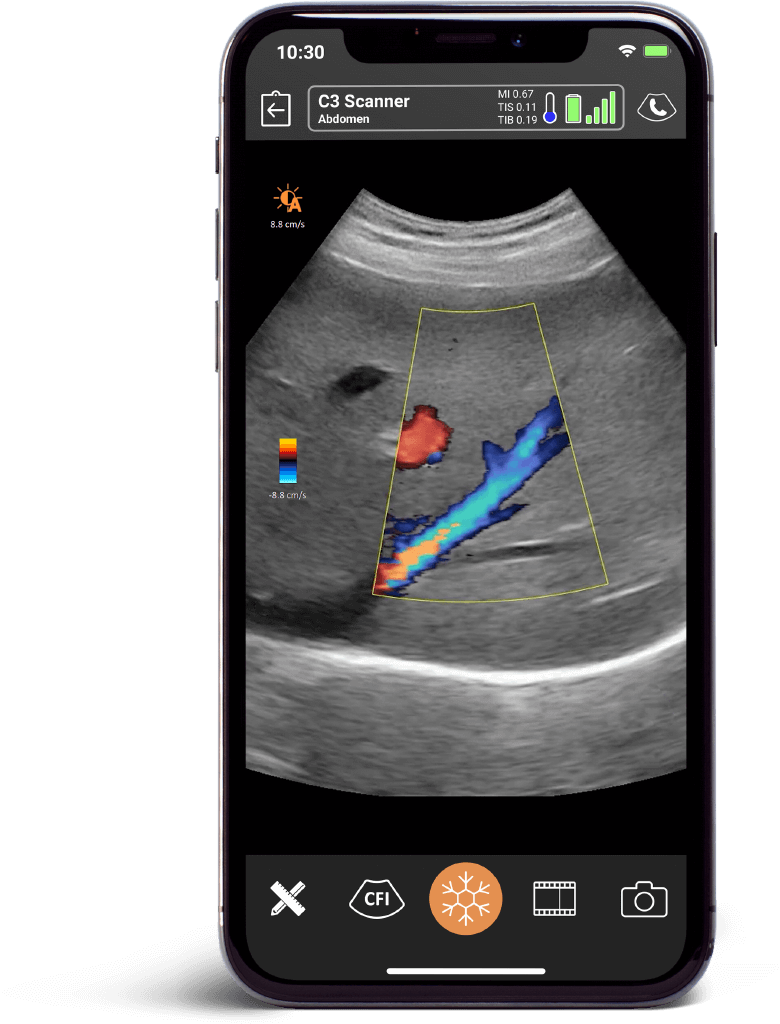 Choisissez où vous voulez envoyer et stocker les examens dans l'application Clarius
Envoyez les examens à n'importe quel serveur conforme à la norme DICOM*, ou stockez les examens sur votre téléphone. Quand vous achetez un échographe Clarius vous profitez également d'un logiciel de gestion des examens et d'un stockage des données gratuit dans le cloud.
*DICOM est une fonction premium.
Nous avons acheté l'échographe Clarius parce qu'il était le plus économique et le plus facile à utiliser. On n'a pas besoin de jouer avec de nombreux réglages. Il suffit de l'allumer et de démarrer l'échographie.
Dr. Lori Keeler, Veterinarian

Willow Park Animal Clinic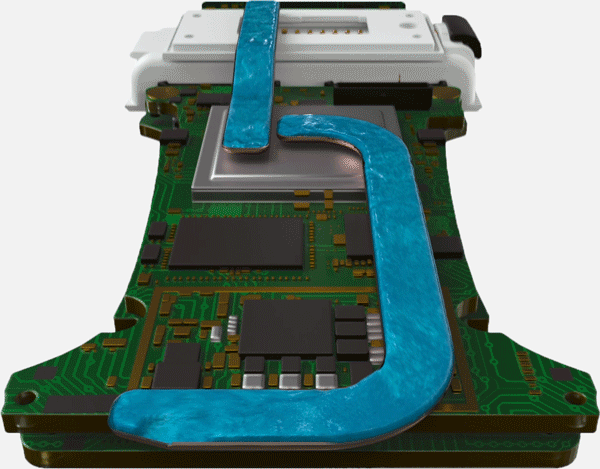 Système de refroidissement qui permet de prolonger la durée d'utilisation de l'échographe
Le Clarius HD est doté d'une batterie remplaçable et rechargeable qui vous permet de réaliser des échographies même lorsque vous n'avez pas de source d'énergie fiable à portée de main. Bien que nous sachions que la plupart de nos utilisateurs n'utilisent pas l'échographe pendant une longue durée, nous avons installé un système de refroidissement liquide dans le nouvel échographe Clarius. Il empêche la surchauffe, ce qui vous permet d'utiliser l'échographe en continu pendant 45 minutes si besoin.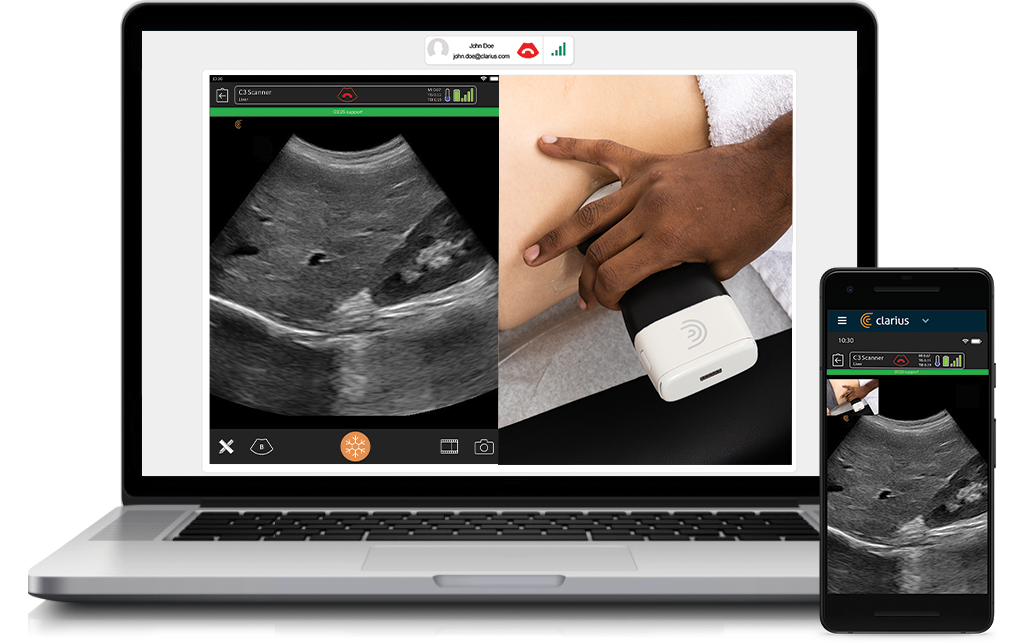 La télémédecine en toute simplicité
With Clarius Live, you can send a link to enable recipients to view your scan on whatever device they're using.
Wandering Vet
Adam Behrens, VMD
"The Clarius C7 HD microconvex scanner provides images as good as I've seen on large console machines.  Its small size allows me to bring it with me to every appointment. In turn, I have been able to significantly increase the quality of care that I provide by diagnosing problems quickly and easily with certainty."
Talk to An Expert to Learn More