Tackling the unique conditions of global missions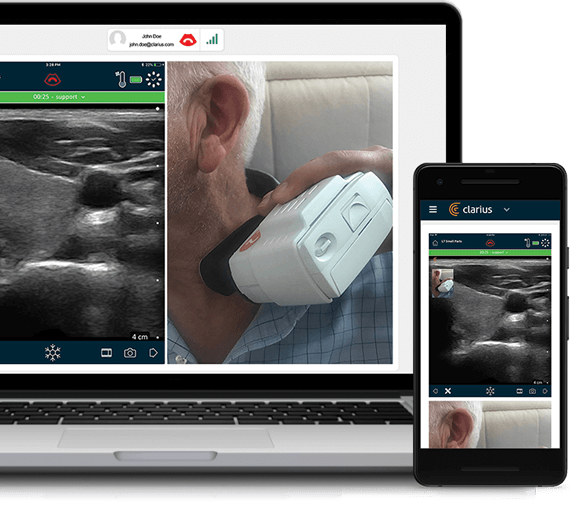 Helping put ultrasound in more hands
Scroll over the pins below to see where our supporters are making a difference
Rohingya Refugee Camp, Bangladesh
Debjeet Sarkar, MD
Port-au-Prince, Haiti
Phong Vuong, MD
Biri Island, Philippines
Pete Tonseth, MD
Mirabelle, Haiti
Yana Karp, RDMS, RVT
Kratié, Cambodia
William Housworth, MD
Malawi
Seung Ju Marcello Na, H.BSc, RDCS.
Zanzibari, Tanzania
Barbara Tathum, MD
Guatemala
Dr. Cynthia Henderson
Solar Charging Kit
The removable Clarius batteries can be charged using the Arc 20W Solar Charger by Voltaic Systems. Connect the Arc 20W kit to the battery charger to recharge in the most remote locations.
Organizations
Below is a small sample of organizations and missions we have supported.
Ultrasound Loaner Program
Clarius provides loaner scanners for up to 2 months, free of charge. For longer periods, you can rent a scanner or purchase one at our NGO rate.
Submissions for our Global Health Initiative are now closed. Please check back in the fall.