Clarius Cart
The Clarius Cart gives you both the utility of a cart-based system and the freedom of personal ultrasound. Roll it into a room and start scanning without needing to plug it in. Securely store scanners in a locked storage container.
Clarius Arm
The Clarius Arm can hold phones and tablets sized 4"–11" weighing up to 1kg, and can rotate 360° for the best viewing angle.
Clarius Stand
Allows for a simple and secure mounting solution to house an iPad (Versions 2, 3, 4, and Air Version 1 and 2). The sturdy and low-profile base provides convenience and mobility within high-traffic environments. The Clarius Stand also includes a basket for scanner, gel, and accessory storage.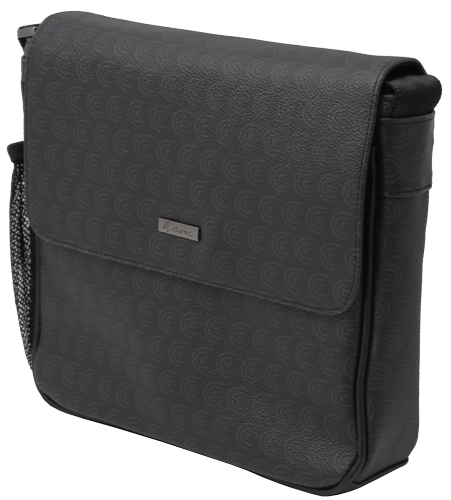 Cross-body Bag
The cross-body bag holds two scanners and a small tablet, or one scanner, a small tablet, and a bottle of gel.
Foot Pedal
Enable handsfree controls with the optional foot pedal to Freeze and Capture.
5-battery Charger
Charge 5 batteries simultaneously with our multi-battery charger.
Battery Charger
Extra battery charger in addition to the one that already comes with each Clarius scanner.
Battery
Extra battery in addition to the two that already come with each Clarius scanner.
Clarius Fan
The fan accessory attaches easily to all Clarius scanners for extending scanning time during educational sessions and heavy use scenarios.
Clarius Clip-on (C3-L)
Provides a specialized acoustic standoff for the C3 scanner to focus the beam more narrowly and provide a better near field image that no other curved array ultrasound system can provide. Ideal for vascular access and turning the C3 into a full Tri-Scanner™.
Clarius Clip-on (C3-P)*
Provides a specialized acoustic standoff for the C3 scanner to focus the beam and provide a phased-array like footprint that no other curved array ultrasound system can provide. Ideal for basic cardiac imaging and turning the C3 into a full Tri-Scanner™.
*Not available in USA