Clarius Arm
The Clarius Arm can hold phones and tablets sized 4"–11" weighing up to 1kg, and can rotate 360° for the best viewing angle.
Foot Pedal
Enable handsfree controls with the optional foot pedal to Freeze and Capture.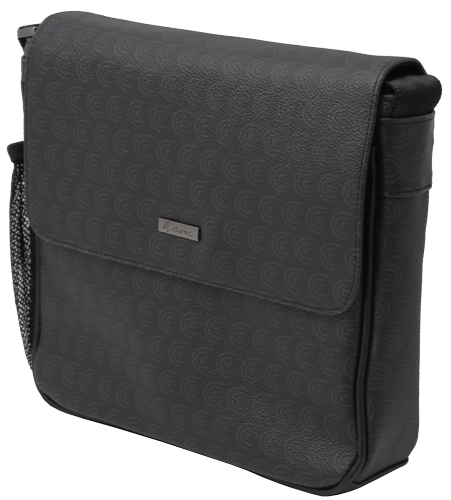 Cross-body Bag
The cross-body bag holds two scanners and a small tablet, or one scanner, a small tablet, and a bottle of gel.
Battery Charger
Extra battery charger in addition to the one that already comes with each Clarius scanner.
Battery
Extra battery in addition to the two that already come with each Clarius scanner.
Clarius Fan
The fan accessory attaches easily to all Clarius scanners for extending scanning time during educational sessions and heavy use scenarios.