Common Applications of Ultrasound in Aesthetics
Improve patient safety with the new Clarius L20 HD – the world's first ultra-high frequency ultrasound in a handheld scanner! Facial vascular mapping takes just minutes. Impress patients and improve safety with ultra-high-definition imaging of the skin, muscles, vessels, and fascia. You'll gain confidence in your needle placement with dermal fillers to avoid vascular occlusions. Clear visualization of existing fillers and your needle makes it easy to dissolve fillers and treat complications. It's also ideal for superficial applications like microneedling and reconstructive/cosmetic facial surgery.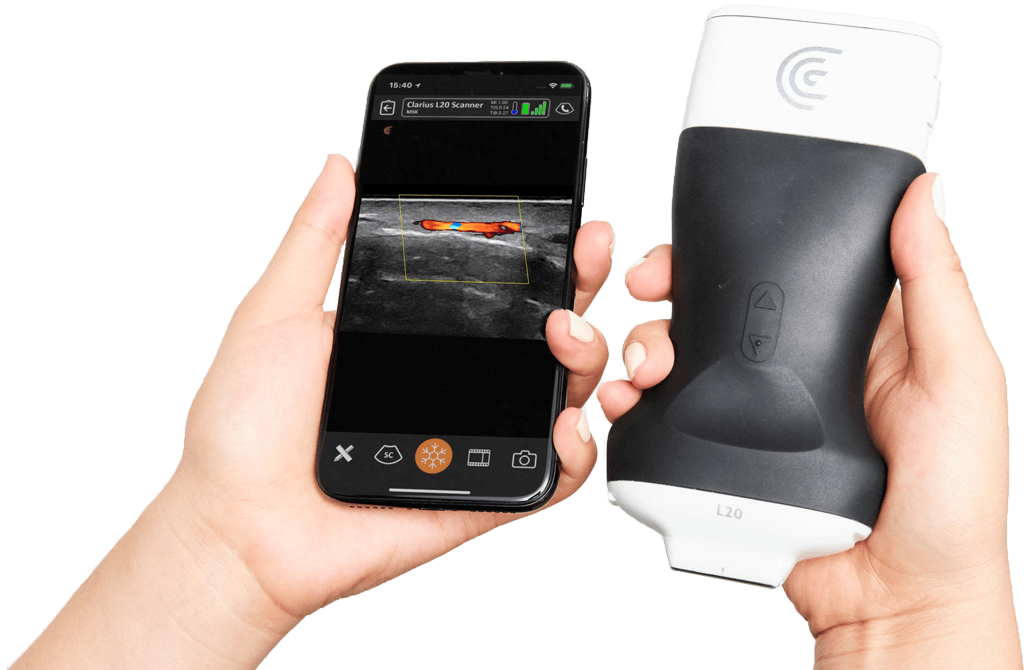 Superior Imaging You Can Trust
Clarius is the only handheld ultrasound with ultra-high frequency to 20 MHz. Wireless and affordable, it delivers exceptional superficial imaging for aesthetics. 
Specialized workflows and dedicated superficial presets.
Fast and ultra-clear imaging with automated AI optimization deliver best-in-class image quality.
Ideal for small spaces, Clarius HD fits in your pocket.
Without cords, cleaning and disinfection are simple and fast.
Pairs instantly with Android/Apple smart phones and tablets.
Free cloud storage for unlimited users.
Plastic Surgeon
Dr. Arthur Swift, MD
"Ultrasound isn't the wave of the future in facial aesthetics, it's the tsunami of the present. Whether it's vascular mapping, diagnosing previous facial fillers, or treating adverse events, the technology is crucial to safe injection therapy. The Clarius L20 HD has revolutionized my practice through it's portability, ease of use and outstanding image quality. So much that it has become an integral part of our popular Swift Beauty physician teaching symposia."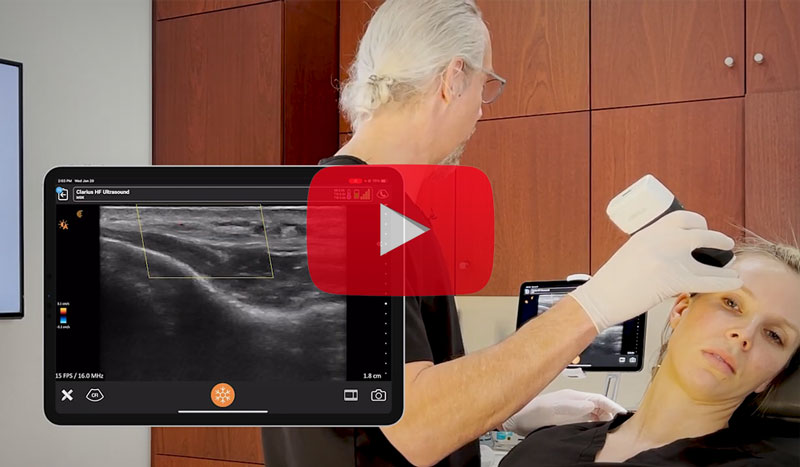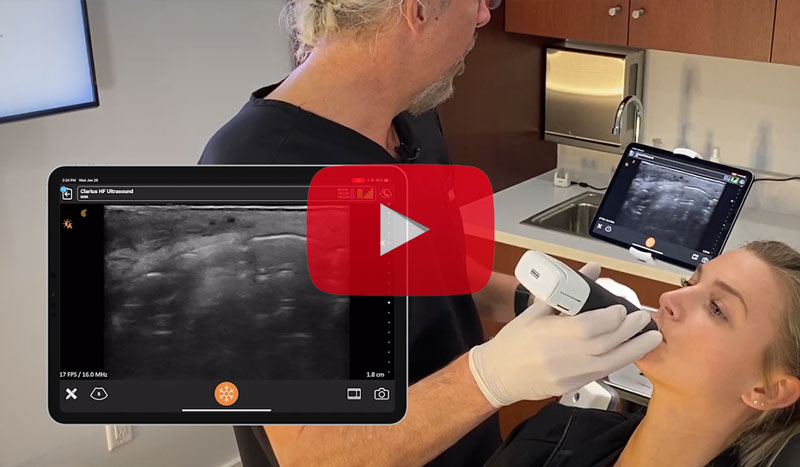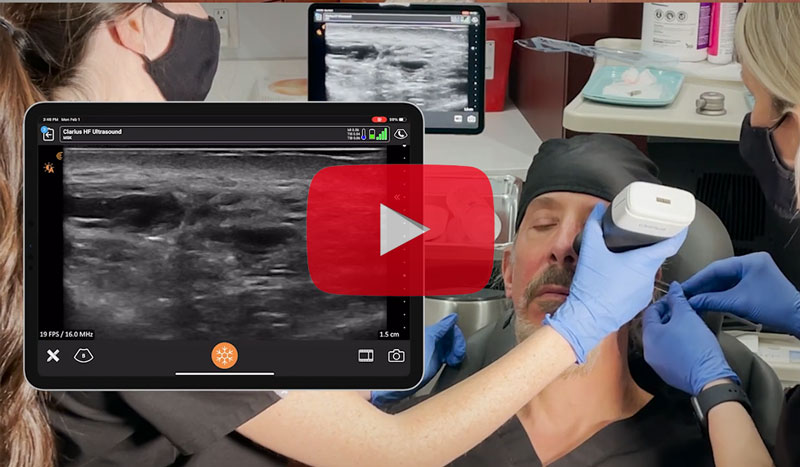 L20 HD
Ultra-High Frequency Linear
Ideal for superficial applications like cosmetic and reconstructive facial surgery and aesthetics.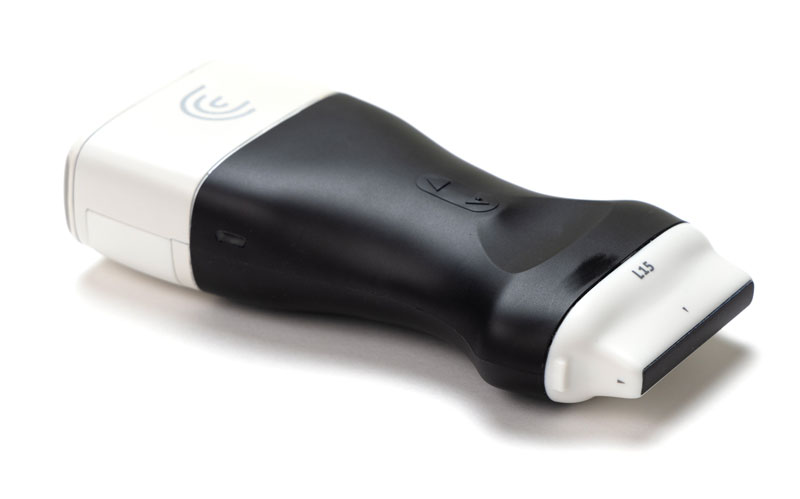 L15 HD
High Frequency Linear
Choose the L15 if you're primarily interested in seeing exceptional detail while performing breast and superficial exams.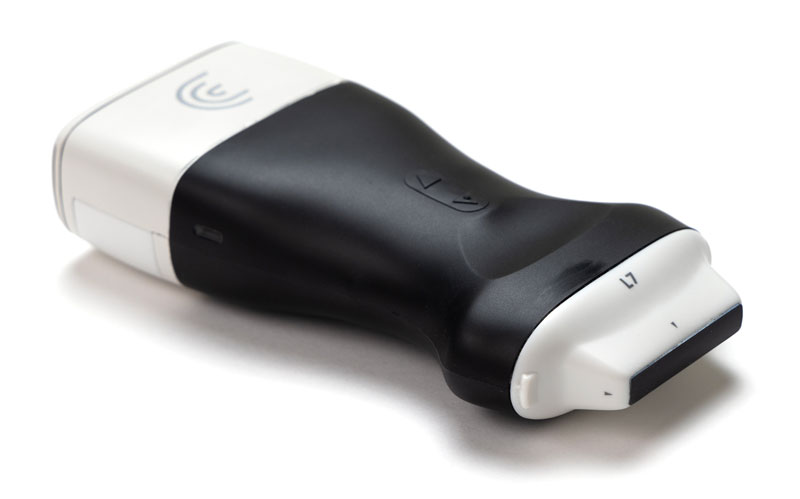 L7 HD
Linear
Ideal for examining breast implant integrity, evaluating and treating seromas, TAP and Pect blocks, safe BBL fat grafting and more.
After injecting 28 vials of Hylenex blood profusion over several hours failed to reverse a vascular occlusion that occurred following a filler injection to the lips and chin, it was time to call Dr. Stella Desyatnikova, MD. "We injected the lump of filler with only half a vial of hyaluronidase under ultrasound guidance. The patient's facial skin looked good the next day and she is now completely back to normal."
MedStar Georgetown University Hospital
Dr. Kenneth Fan, MD
"The thing that I most appreciate about the Clarius L20 ultrasound is that it is highly portable, which is absolutely important for plastic surgeons. We go from floor to clinic to OR. To be able to have something that you can just throw in your bag, pull up the iPad and just see what you need to see – I mean, it's an absolute game-changer. Even though I'm new to ultrasound, the app and device is phenomenally easy to use."
When Dr. Steven Weiner started using ultrasound guidance to improve outcomes and reduce complications resulting from facial cosmetic ...
Read More

→
Talk to an Expert to Learn More
⚠️ Note: Clarius ultrasound is intended for use by medical professionals
By providing my email, I consent to receive Clarius webinar invitations, case studies, whitepapers, and more. I can unsubscribe anytime. Privacy Policy.