Superior Ultrasound Imaging You Can Trust in a Wireless Scanner
Ultrasonido Clarius para Covid-19
Una sonda inalámbrica y una tableta conforman el equipo de ultrasonido más apropiado para evaluar a personas infectadas con coronavirus, ya que pueden cubrirse con un plástico de un solo uso para un menor riesgo de contaminación y una fácil esterilización. También son más baratos que las máquinas tradicionales.
Una imagen en la que puede confiar
Clarius HD produce las imágenes nítidas y claras que usted necesita para identificar fácilmente la anatomía.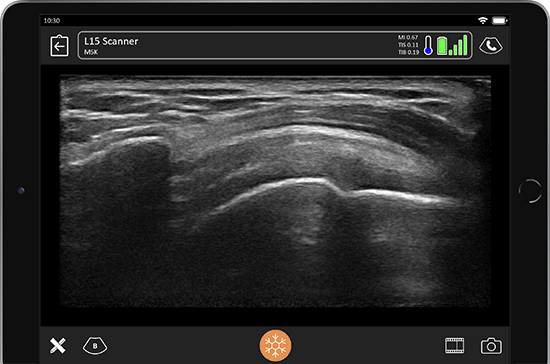 Pioneros en ultrasonido portátil
Clinicians have been using Clarius scanners since 2016. Our new and improved Clarius HD was introduced in October 2019.
*Estos números se actualizan en tiempo real desde Clarius Cloud.
Obtenga más
por menos.
Sin tarifas ocultas ni gastos recurrentes. 
Lo que dicen los expertos
Obtenga la mejor imagen al instante.
Con la Asistencia de IA incorporada, solo debe establecer la profundidad deslizando su dedo.