Una imagen en la
que puede confiar.
With decades of experience in the medical imaging industry, we know that clinicians rely on great ultrasound images to treat patients with confidence. That's why image quality is our core guiding principle.
Tenemos una misión ambiciosa.
Today, as many as 25 million medical professionals globally do not have access to medical imaging, which is proven to improve patient care and reduce healthcare costs. Clarius Mobile Health was founded to empower every medical professional with accurate, easy to use and affordable imaging tools.  We're miniaturizing high quality point-of-care ultrasound to offer a safe and cost-effective option for all clinicians in every specialty. 
We're on the right path.
Desde que vendimos nuestro primer escáner de ultrasonido portátil inalámbrico en diciembre de 2016, más de 20,000 usuarios han usado Clarius, para un total de más de medio millón de escaneos. Nuestro producto de vanguardia es más pequeño y ofrece un rendimiento mejorado gracias a la tecnología más avanzada y a la retroalimentación con nuestros clientes.
La experiencia necesaria para llegar al objetivo
Clarius Mobile Health fue fundada por innovadores experimentados que han desempeñado un papel fundamental en la industria del ultrasonido durante los últimos 20 años. Nuestros desarrolladores fueron las mentes detrás de la primera plataforma basada en PC para la investigación en ultrasonido. Además presentaron el primer sistema de ultrasonido de pantalla táctil con una interfaz de usuario simplificada.
\"We had three clear goals when we set out to develop Clarius: to deliver an ultra-portable system for medical professionals that does not compromise on image quality; to remove the cords that get in the way, and to make sure the Clarius App offers the flexibility to work reliably with both iOS and Android smart devices,\" said Clarius CEO, Laurent Pelissier.
Laurent Pelissier, CEO
M.Sc. EE
Más de 20 años de experiencia en dispositivos médicos. Fundador de Ultrasonix.
Dave Willis, CSO
RDMS, MBA
Más de 20 años de experiencia en ultrasonido. Jefe de estrategia de Sonosite.
Jeff Schoenfeld, Vicepresidente de Operaciones
P.Eng, MBA
Más de 20 años de experiencia en operaciones. Avcorp, Neurio.
Kris Dickie, Vicepresidente de I + D
B.Sc
Más de 20 años de experiencia en I + D en ultrasonido. Ultrasonix
Scott VanderMeer,
VP Global Sales
22+ years executive sales experience. Verathon, Verizon. 
Lucy Lim, Vicepresidenta de Finanzas
CPA, CA
Más de 10 años de experiencia en finanzas. Mogo, Neurio.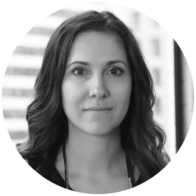 Genèse Castonguay, VP Marketing
20+ years marketing experience. Colligo, Aquatic Informatics, MetroQuest.
Lynn Frazer, VP Human Resources
B.Comm, CPHR
25+ years of human resources experience. autoTRADER.ca, TRADER Corporation, Loomis Courier, Coast Mountain.
Dr. Oron Frenkel, Chairman, Clarius Medical Advisory Board
MD, MS
15+ as a physician and medical educator. UC Berkeley, Alameda County Medical Center, UBC, Providence Health.
Julian Ho, Director de Asuntos Jurídicos y Propiedad Intelectual
JD, B.Sc (Comp. Sci.)
10+ years experience in legal and intellectual property; McCarthy Tetrault, Bereskin & Parr.
Dr Chen Fong
Fellow, Creative Destruction Labs
Angel Investor, Professor Emeritus - University of Calgary, Order of Canada 2017
Michael Berkson
Managing Director, TriVan Capital
Maria Pacella
Senior VP, Pender Fund
Shoreline Ventures, Beedie Capital Partners, GrowthWorks Capital
Linda Brown
Managing Director
VP Global Sales, Siemens - Director of Sales and Marketing, Innovere
Don Listwin
Managing Director
Cisco, Canary Foundation, iSchemaView, Listwin Ventures
Laurent Pelissier, CEO
M.Sc. EE
20+ years medical device experience Ultrasonix Founder
Prensa y medios de comunicación
Comunicados de prensa, logotipos y fotos.