Une image en laquelle vous
pouvez avoir confiance.
With decades of experience in the medical imaging industry, we know that clinicians rely on great ultrasound images to treat patients with confidence. That's why image quality is our core guiding principle.
Nous avons une mission ambitieuse.
Today, as many as 25 million medical professionals globally do not have access to medical imaging, which is proven to improve patient care and reduce healthcare costs. Clarius Mobile Health was founded to empower every medical professional with accurate, easy to use and affordable imaging tools.  We're miniaturizing high quality point-of-care ultrasound to offer a safe and cost-effective option for all clinicians in every specialty. 
We're on the right path.
Depuis le premier échographe portable sans fil que nous avons vendu en décembre 2016, plus de 20 000 utilisateurs ont réalisé plus de 500 000 échographies en utilisant nos appareils. Les commentaires de nos clients et les nouvelles avancées technologiques nous ont permis de créer une nouvelle version du Clarius encore plus petite et plus performante.
Nous avons l'expérience nécessaire pour y parvenir.
Clarius Mobile Health a été fondée par des innovateurs expérimentés qui ont joué un rôle déterminant au cours des 20 dernières années dans le développement du secteur de l'échographie médicale. Nos développeurs ont été les concepteurs de la première plateforme PC pour la recherche sur les ultrasons. Ils ont également conçu le premier échographe à écran tactile avec une interface utilisateur simplifiée.
\"We had three clear goals when we set out to develop Clarius: to deliver an ultra-portable system for medical professionals that does not compromise on image quality; to remove the cords that get in the way, and to make sure the Clarius App offers the flexibility to work reliably with both iOS and Android smart devices,\" said Clarius CEO, Laurent Pelissier.
Laurent Pelissier, PDG
M.Sc. EE
Plus de 20 ans d'expérience dans le domaine des dispositifs médicaux. Fondateur d'Ultrasonix.
Dave Willis, CSO
RDMS, MBA
Plus de 20 ans d'expérience en échographie. Chef de la stratégie Sonosite.
Jeff Schoenfeld, Vice-Président des Opérations
P.Eng, MBA
Plus de 20 ans d'expérience opérationnelle. Avcorp, Neurio.
Kris Dickie, Vice-Président de la R-D
B.Sc
Plus de 20 ans d'expérience dans le domaine des ultrasons. Ultrasonix.
Scott VanderMeer,
VP Global Sales
22+ years executive sales experience. Verathon, Verizon. 
Lucy Lim, Vice-Présidente, Finance
CPA, CA
Plus de 10 ans d'expérience dans la finance. Mogo, Neurio.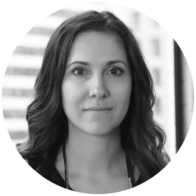 Genèse Castonguay, VP Marketing
20+ years marketing experience. Colligo, Aquatic Informatics, MetroQuest.
Lynn Frazer, VP Human Resources
B.Comm, CPHR
25+ years of human resources experience. autoTRADER.ca, TRADER Corporation, Loomis Courier, Coast Mountain.
Dr. Oron Frenkel, Chairman, Clarius Medical Advisory Board
MD, MS
15+ as a physician and medical educator. UC Berkeley, Alameda County Medical Center, UBC, Providence Health.
Julian Ho, Directeur des Affaires Juridiques et de la Propriété Intellectuelle
JD, B.Sc (Comp. Sci.)
10+ years experience in legal and intellectual property; McCarthy Tetrault, Bereskin & Parr.
Dr Chen Fong
Fellow, Creative Destruction Labs
Angel Investor, Professor Emeritus - University of Calgary, Order of Canada 2017
Michael Berkson
Managing Director, TriVan Capital
Maria Pacella
Senior VP, Pender Fund
Shoreline Ventures, Beedie Capital Partners, GrowthWorks Capital
Linda Brown
Managing Director
VP Global Sales, Siemens - Director of Sales and Marketing, Innovere
Don Listwin
Managing Director
Cisco, Canary Foundation, iSchemaView, Listwin Ventures
Laurent Pelissier, PDG
M.Sc. EE
20+ years medical device experience Ultrasonix Founder