L15 HD
Ecógrafo lineal de alta frecuencia
Aplicaciones
Ideal para:
Nervio
Mama
MSK
Tiroides
Pequeñas Partes

También para uso: Pulmonar, Vascular
Modo B
Doppler a color
Modo M
Almacenamiento ilimitado en la nube
Telemedicina con un clic
1 Hour Personal Training
3 Year Warranty (Details)
DICOM
Mejora de aguja
Doppler de onda pulsada
Advanced MSK Presets
Elastografía
Hologic® Viera™ Breast Performance Package
Clarius Care Extended Warranty (Details)
Toque, pellizque y deslice con la App de Clarius
En iOS y Android
Comience a escanear en solo 10 segundos entre el encendido del escáner y el inicio de la App de Clarius. Elija entre los ajustes preestablecidos con tecnología IA para obtener ajustes instantáneos y una gran imagen como resultado.
Escanear con Clarius es como usar la cámara de su teléfono móvil. Toque para cambiar de modo, pellizque para hacer zoom, deslice hacia arriba y hacia abajo para cambiar la ganancia, y más.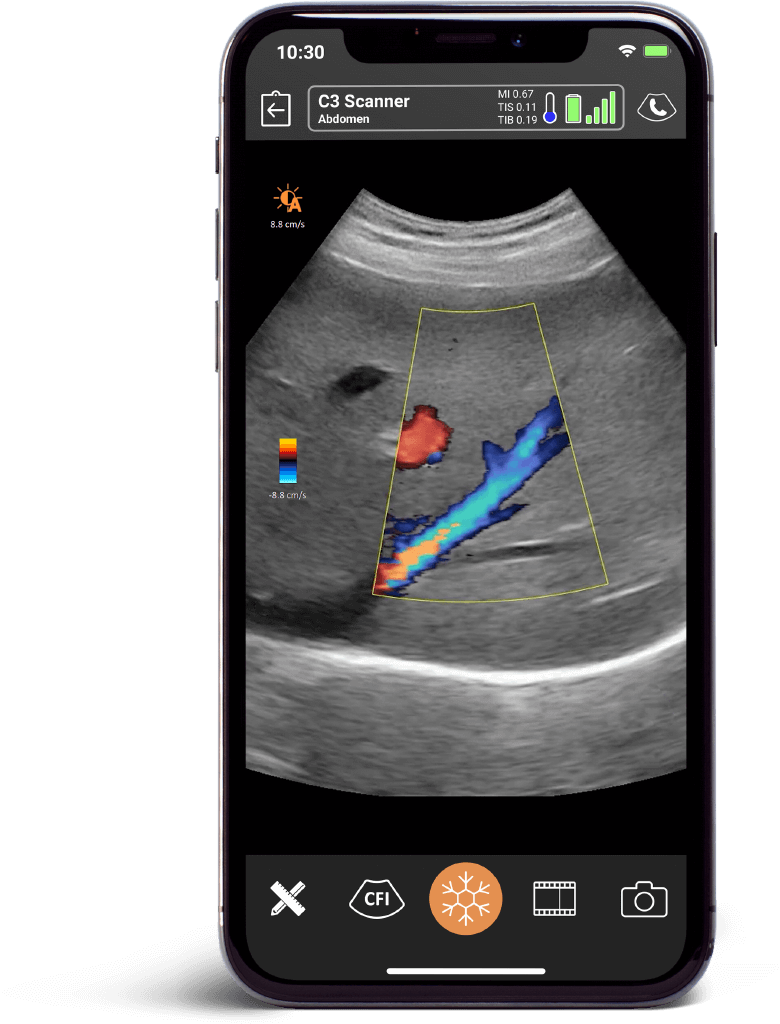 Elija dónde almacenar y enviar exámenes desde la App de Clarius
Envíe los exámenes a cualquier servidor compatible con DICOM* o almacene los exámenes en su teléfono. Cada escáner Clarius incluye almacenamiento en la nube y administración de exámenes gratuitos.
*DICOM es una característica premium.
Lo que más me gusta de Clarius es que funciona en mi iPhone, mi dispositivo personal. No tengo que usar una tableta de terceros, ni tengo que comprar un Android; puedo usar el dispositivo que uso regularmente.
Nathaniel Reisinger, MD

Philadelphia, Pennsylvania, USA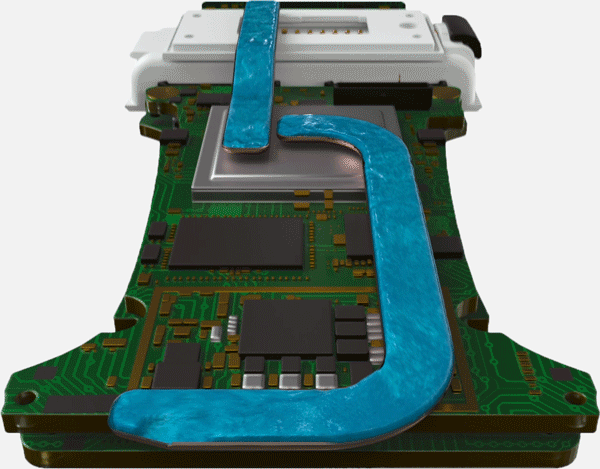 Dispositivo fresco que escanea por más tiempo
Alimentado por una batería reemplazable y recargable, Clarius HD le permitirá escanear incluso sin una fuente de energía confiable a mano. Aunque sabemos que la mayoría de nuestros usuarios no escanean por períodos prolongados, hemos instalado en el nuevo Clarius Scanner un sistema de refrigeración líquida que evita el sobrecalentamiento, por lo que podrá escanear hasta 45 minutos continuos de ser necesario.
Paquete de rendimiento mamario Hologic Viera
Preajustes dedicados de mamas para procedimientos de diagnóstico e intervención mamaria
Precio: $3000 USD

Imágenes e informes conforme con ACR

Diagnóstico de informes bi-rads

Selección rápida de comentarios personalizables

Optimización de velocidad de sonido

Pictogramas multidimensionales

Mediciones e informes de volumen de lesiones múltiples

Medición de relación D/W

Protocolo de biopsia

Determinación de trayectoria de aguja

Mejora de marcador
Advanced MSK Presets Package
Dedicated MSK presets for Diagnostic and Interventional MSK procedures

Foot/Ankle
Elbow
Hip
Hip Joint
Knee
Plantar
Shoulder
Spine
Hand/Wrist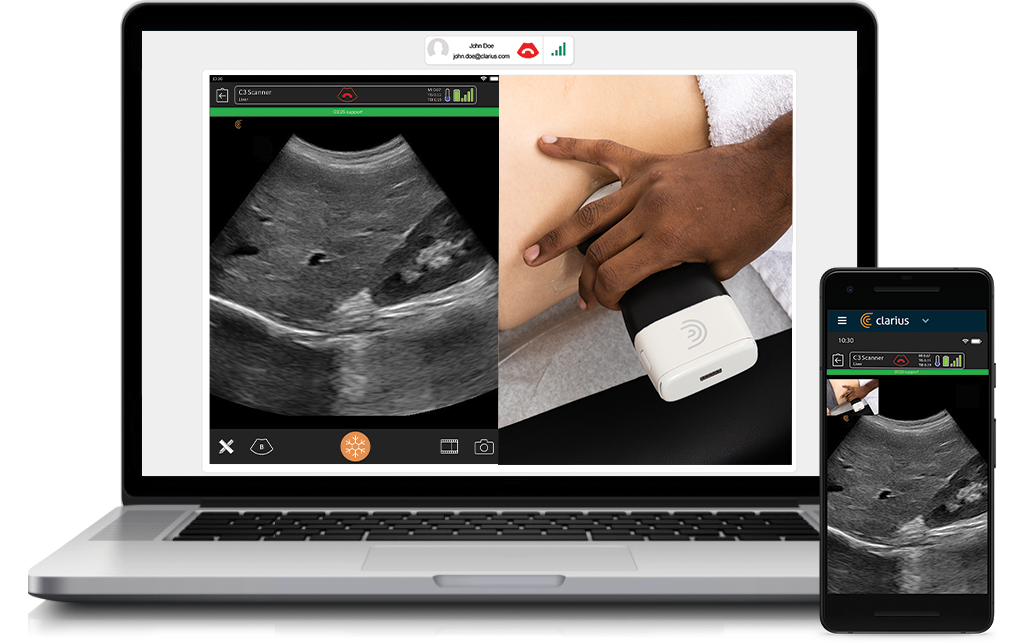 Telemedicina por ultrasonido simplificada
With Clarius Live, you can send a link to enable recipients to view your scan on whatever device they're using.
Talk to An Expert to Learn More
⚠️ Note: Clarius ultrasound is intended for use by medical professionals