Free Webinar
Practical Small Animal Ultrasound: Scanning the Pancreas and Adrenals for Common Pathologies
In this 1-hour webinar, you'll discover how easy and affordable it is to add wireless ultrasound to your veterinary clinic or animal hospital. Dr. Edwards will explore:
Imaging landmarks for identifying and scanning the adrenal glands
Using POCUS best practices to systematically examine the pancreas
Recognizing and diagnosing pathology in the pancreas and adrenals
Honing interpretation, taking measurements and building quality reports
Tuesday, November 16, 2021
2 PM Pacific | 5 PM Eastern | 10 PM GMT | 11 PM CET
Watch Kylie's Ultrasound Demo
Discover how easy and affordable it is to add wireless handheld ultrasound to your vet practice to speed diagnosis for animals small, medium and large. Clarius brings high definition imaging with dedicated animal presents to your iOS or Android device so you can increase revenues with ultrasound billing while impressing clients with better animal care.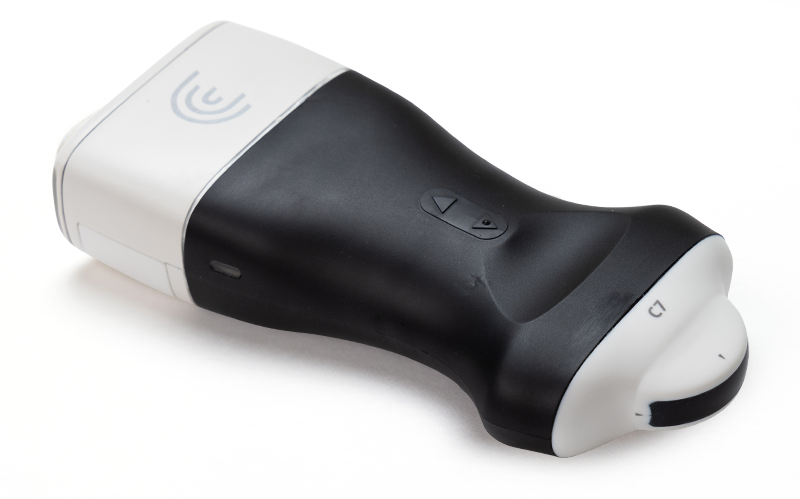 C7 Microconvex Vet
Small and Medium Animal Scanner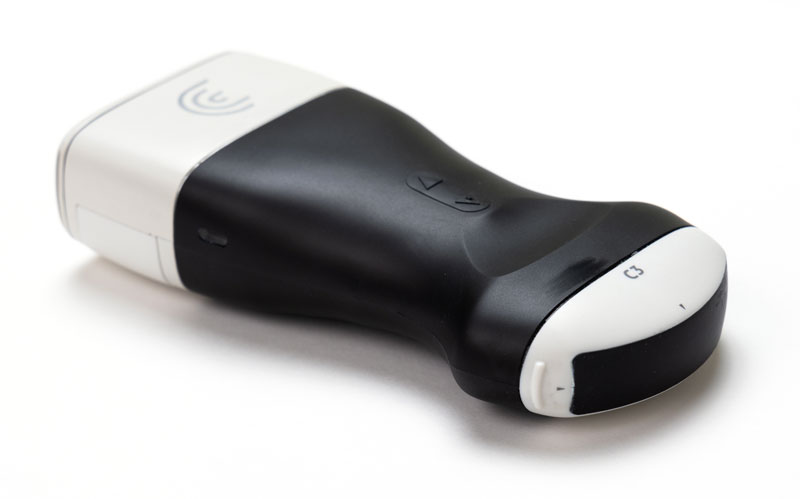 C3 Convex Vet
Large Animals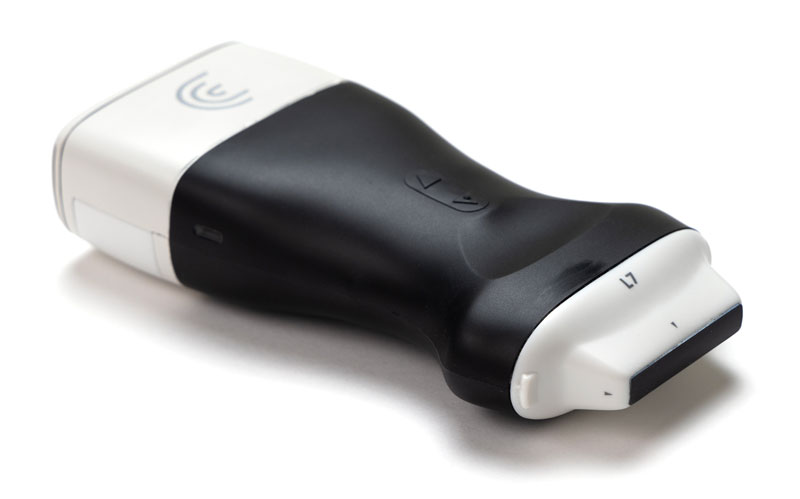 L7 Linear Vet
Equine
Watch On-Demand Webinar
Practical Small Animal Ultrasound: Diagnosing Pathology with Intestinal, Gallbladder & Spleen Exams
Speaker: Dr. Camilla Edwards, DVM, CertAVP, MRCVS
How to improve care with first opinion ultrasound on the first visit
Performing ultrasound exams to rapidly identify the presence of abnormalities
Ultrasound techniques for characterizing masses, sludge and free fluid
Honing interpretation, taking measurements and building quality reports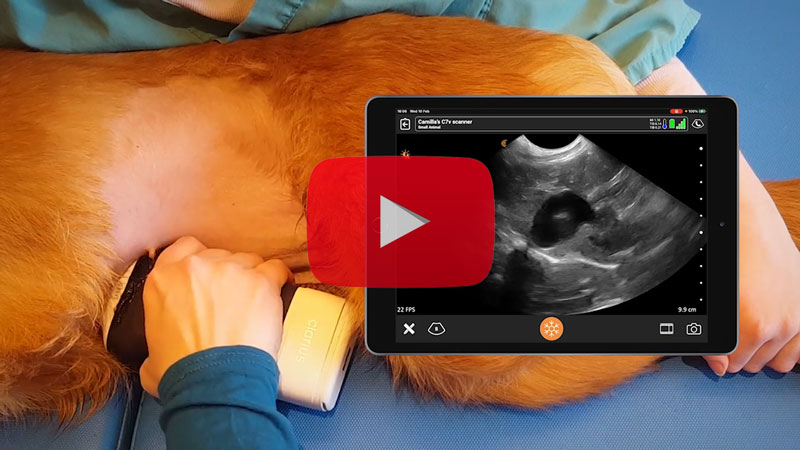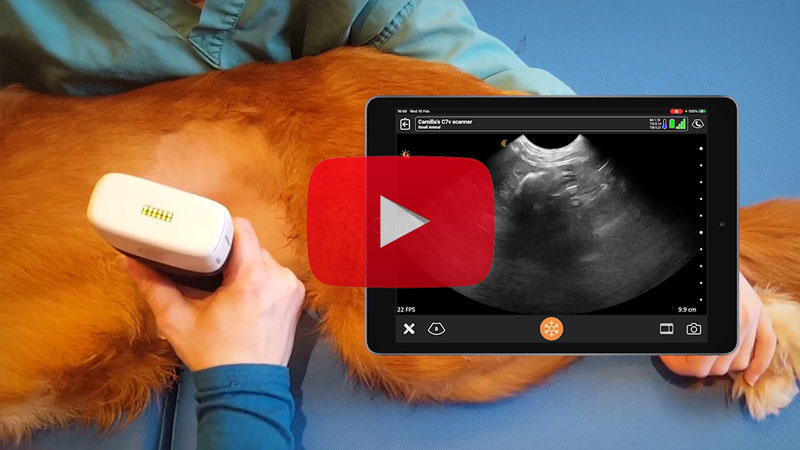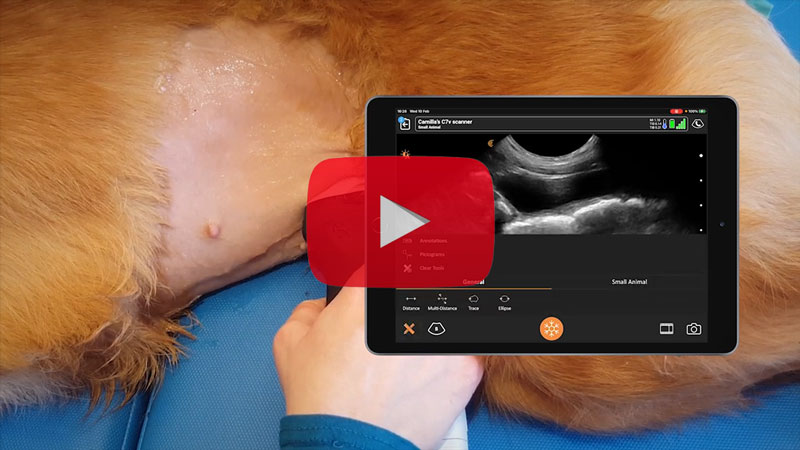 Tap, pinch and slide with the Clarius App
On iOS and Android
Start scanning within 10 seconds of starting the scanner and launching the Clarius App. Choose from AI-powered presets for instant adjustments to get a good image.
Scanning with Clarius is like using the camera app on your phone.  Tap to switch modes, pinch to zoom, slide up and down to change gain, and more.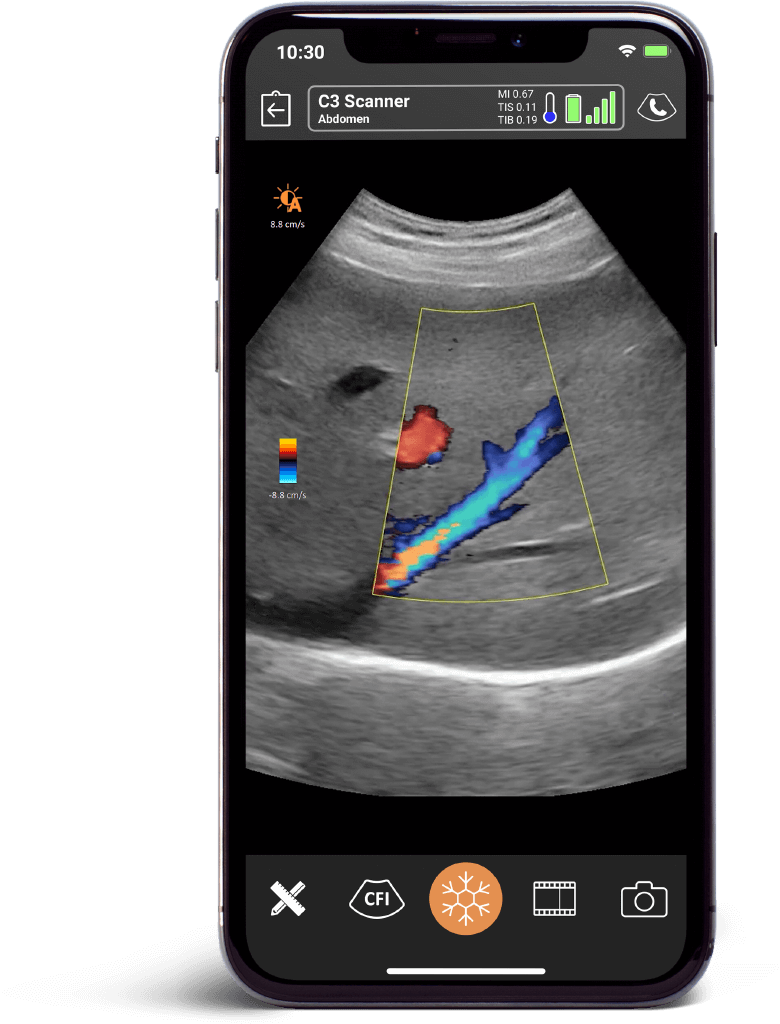 We purchased the Clarius ultrasound because it was the most economical and the easiest to use. You don't have to fiddle with a whole lot of settings. You just turn it on and you start your ultrasound.
Dr. Lori Keeler, Veterinarian

Willow Park Animal Clinic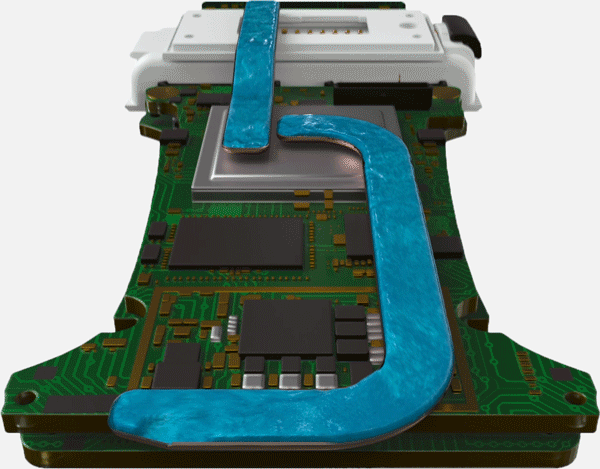 Stay Cool and Scan Longer
Powered by a replaceable and rechargeable battery, Clarius HD lets you scan even when you don't have a reliable source of power at hand. Although we know most of our users don't scan for extended periods, we've installed a liquid cooling system in the new Clarius Scanner. It prevents overheating so you can scan continuously for up to 45 minutes when necessary.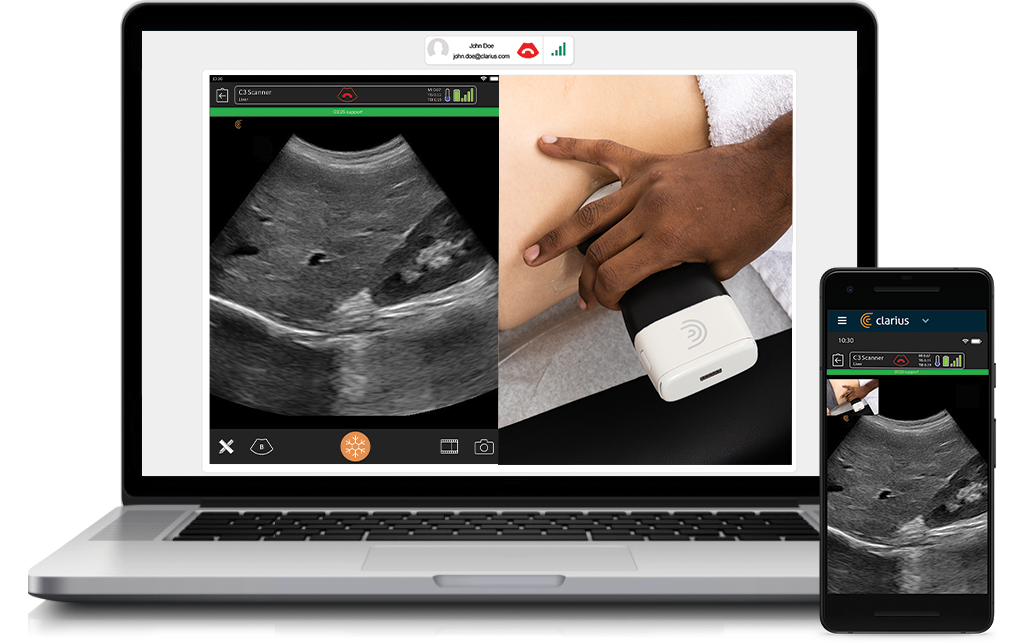 Ultrasound Telemedicine Made Simple
With Clarius Live, you can send a link to enable recipients to view your scan on whatever device they're using.
Wandering Vet
Adam Behrens, VMD
"The Clarius C7 HD microconvex scanner provides images as good as I've seen on large console machines.  Its small size allows me to bring it with me to every appointment. In turn, I have been able to significantly increase the quality of care that I provide by diagnosing problems quickly and easily with certainty."
An abdominal FAST exam provides real-time information about free fluid in the abdomen, pericardial and pleural spaces, which are often missed or only ...
Read More

→
Talk to an Expert to Learn More
⚠️ Note: Clarius ultrasound is intended for use by medical professionals
By providing my email, I consent to receive Clarius webinar invitations, case studies, whitepapers, and more. I can unsubscribe anytime. Privacy Policy.