Extended FAST Exam
Dr. Dan Kim demonstrates an eFAST (extended Focused Assessment with Sonography in Trauma) exam with the Clarius handheld ultrasound scanner.
Get More
For Less.
No hidden fees or recurring costs 
Free Webinar
Pragmatic POCUS for Urgent and Primary Care: Diagnosing Renal, Gallbladder and Aortic Pathology
In this 1-hour webinar, you'll learn just how easy and effective it is to use POCUS to visualize and diagnose common pathology.
Use ultrasound as the ultimate diagnostic tool for renal pathology
Quickly identify if patients with abdominal pain have gallbladder disease
Save patient lives from an abdominal aorta aneurysm rupture
Tuesday, May 18th 
2 PM Pacific | 5 PM Eastern | 9 PM GMT | 10 PM CET
Clarius Tablet Stand
Making Wireless Ultrasound Ultra-Portable for Healthcare Institutions
With a small footprint, the Tryten Nova Pro rolling stand holds two charging stations to dock your wireless Clarius HD scanners. Finally, the image quality and performance of high-end laptop machines in a wire-free package that is highly mobile, affordable and easy to disinfect.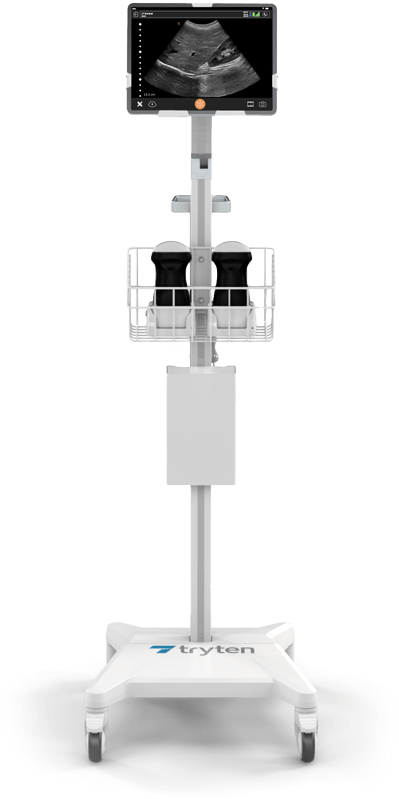 Included with each scanner
Minimize Exposure with Telemedicine
Struggling to limit exposure and be in more than one place at once? With Clarius Live Telemedicine, you can guide, monitor and review multiple ultrasound exams from wherever you are in real-time. Learn more
Read More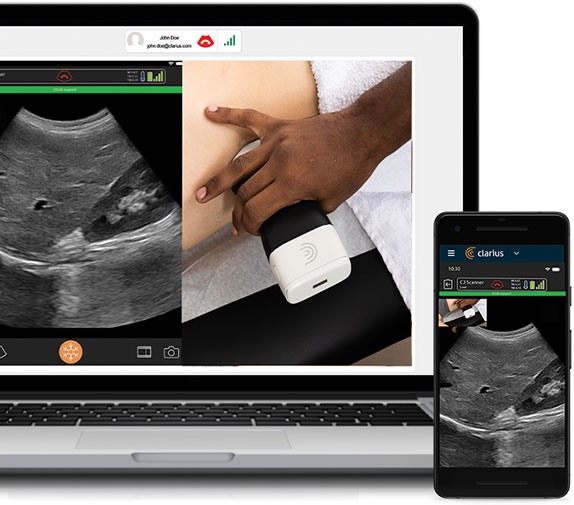 Flexible storage solutions
Choose where to store and send exams from the Clarius App
Send exams to any DICOM-compliant server*, or store exams on your phone. Every Clarius scanner also comes with free cloud storage and exam management.
* DICOM is a premium feature.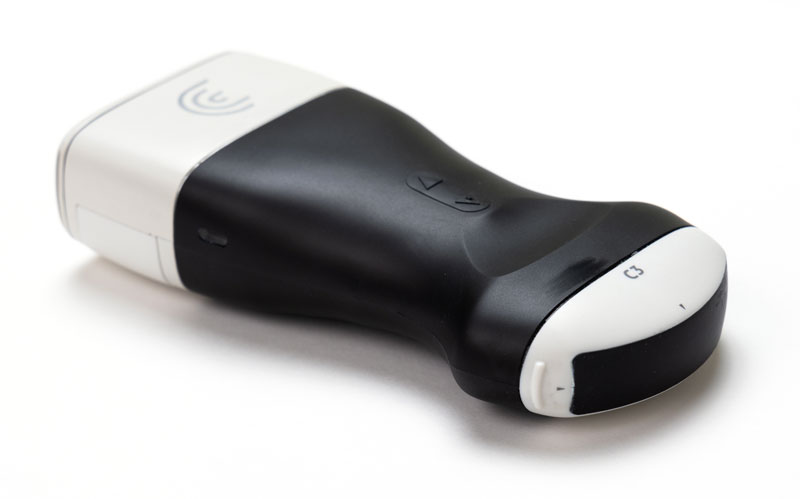 C3 HD
Multipurpose
Ideal for scanning everything from cardiac, lung, bladder, vascular access to superficial.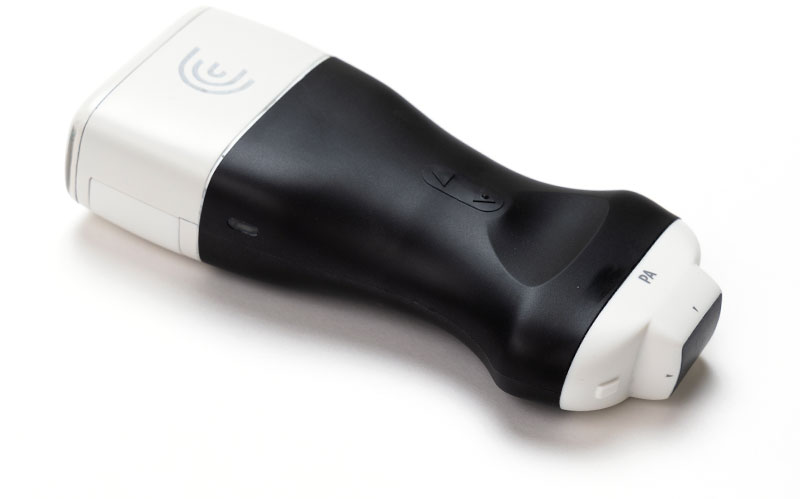 PA HD
Cardiac/EMED
Designed for bedside cardiac, lung, abdominal scanning and vascular access.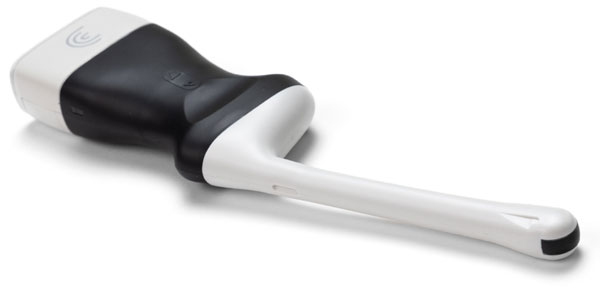 EC7 HD
Endocavity Scanner
Ideal for obstetrics, gynecology and reproductive medicine.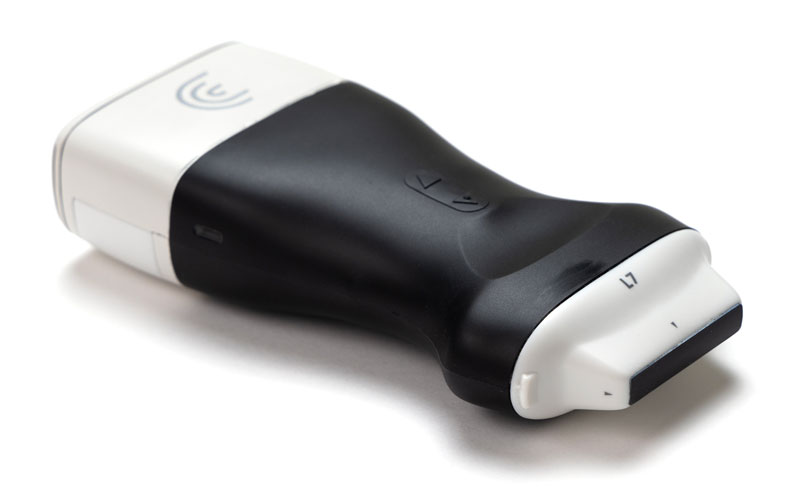 L7 HD
Linear Scanner
Ideal for scanning lung, vascular access, and superficial up to 11 cm.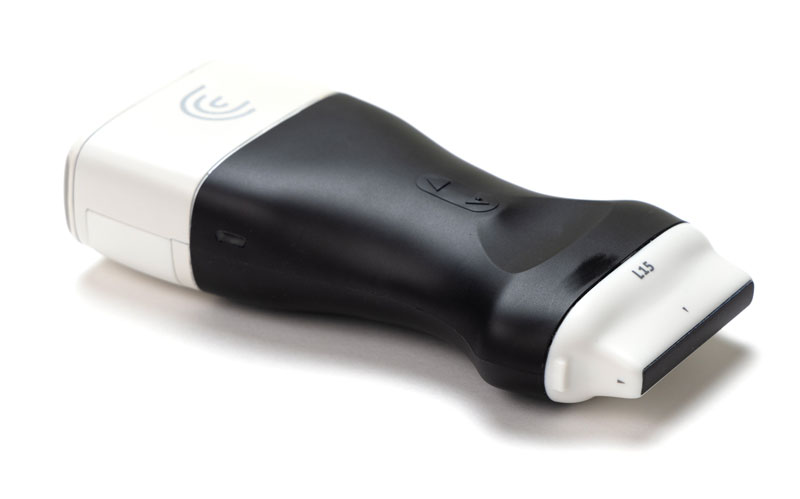 L15 HD
High Frequency Linear
Ideal for scanning lung, vascular access, and superficial up to 7 cm.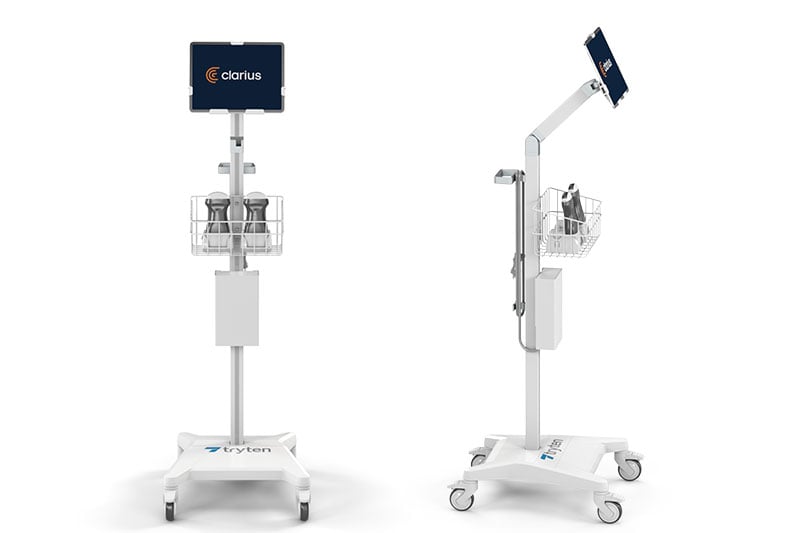 Tryten Nova PRO
Clarius Tablet Stand
Add an iPad Pro and the Clarius 2-in-1 Charging Station for ultra mobility.
Emergency medicine and primary care physicians frequently see patients in the first 13 weeks of pregnancy. An intrauterine ...
Read More

→
Reimbursement Information for Clinical Ultrasound Exams in the United States
Download our quick reference guide of 2020 CPT codes and payment amounts for diagnostic ultrasound exams performed by medical professionals in the United States.
Talk to an Expert to Learn More
⚠️ Note: Clarius ultrasound is intended for use by medical professionals
By providing my email, I consent to receive Clarius webinar invitations, case studies, whitepapers, and more. I can unsubscribe anytime. Privacy Policy.